"I Shoot Beer People" – A Photo Exhibit From Bernie Wire Debuts At Mohawk Bend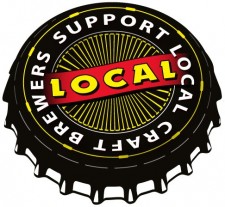 Los Angeles, CA – If you're an avid follower of the local craft beer community, you've more than likely encountered local photographer Bernie Wire. For the past couple of years, Bernie's been on the scene capturing every moment of L.A's budding beer culture under the photo journal, Friends of Local Beer. We are very proud to exhibit Bernie's thoughtful photography in Mohawk Bend's Ramona Room during L.A Beer Week. Join us for our Opening Reception on 9/17 from 5:30pm-7:30pm and get a first look at the exhibit. Light refreshments will be served.
The exhibit, aptly titled "I Shoot Beer People," represents a larger body of work where Bernie takes a more journalistic approach to the craft beer explosion in southern California. Since 2011, Bernie has compiled thousands of images craft beer events, venues, and breweries.
More from the artist:
The objective: to capture the spirit of the occasion in venues that include beer festivals, breweries, brewpubs, bottle shares, tap rooms, tap takeovers, home brewers and just about anything that brings people together to enjoy craft beer. Through this body of work I hope you can see that people not only enjoy their craft beer, they celebrate it and love those who brew it, sell it, serve it; write about and or who just love to drink it. I am especially grateful for the many friendships made during this epic journey into the craft beer culture and I am thankful for many wonderful beers and encountered and thoroughly enjoy.
Mohawk Bend is located at 2141 W. Sunset Blvd., Los Angeles, CA. | www.mohawk.la – @mohawkla – facebook