Shmaltz Brewing Beer Pairing Dinner With Ritual Tavern THIS FRIDAY!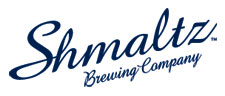 Shmaltz Brewing Company Dinner and a Show Friday, November 6th @ 9:00pm
Featuring the Saint Twins: The World's First and Only Twin Thought Readers
To kick off San Diego Beer Week, Shmaltz Brewing Company and Ritual Tavern will team up to present a beer and food pairing dinner that you won't soon forget. For only $40.00, you will be treated to four delicious courses paired with four of Shmaltz Brewing Company's award-winning beers, you'll also enjoy an unbelievable performance by the Saint Twins, the world's first and only twin thought readers. Featuring both HE'BREW beers as well as Coney Island Craft Lagers (TM), this unique menu is inspired both by Jewish food culture as well as the age-old carny lifestyle. Join us for a night of food, freaks, and fun!

Ritual Tavern
4095 30th St.
San Diego, CA, 92104
Cost: $40.00 plus tax and gratuity
MENU*:
Pumpkin Soup
Candied Cranberry
Coney Island Freaktoberfest
***
Candied Apple
Kiwi sorbet
Coney Island Albino Python
***
Phyllo Wrapped Salmon Filet
Aparagus, red onion, cream cheese
Topped with sun dried tomato pesto
Over creamed spinach
Coney Island Lager
***
Chocolate Éclair
HE'BREW Jewbelation Bar Mitzvah
SPACE IS LIMITED SO RSVP SOON TO RITUAL TAVERN (619) 283-1720
*Menu subject to change based on availability and whim of the chef. L'Chaim!!