Redhook Brewery To Host "SausageFest 2013"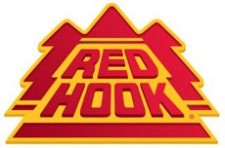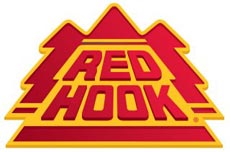 Seattle, WA – Redhook Brewery, announced today that its annual backyard barbeque bash, SausageFest 2013, will be held Saturday, September 14 at Redhook's Woodinville brewery. The festival of beer, meat, and music kicks off at 3pm and will feature some of the top bands from the Seattle area.
Festival of Beer, Meat, and Music to Feature Seattle Bands Beat Connection, My Goodness, The Grizzled Mighty, and More
SausageFest's meat-centric menu items have been selected to pair with Redhook classics like ESB and Long Hammer IPA, as well as new releases including Audible Ale and Joint Effort, the hemp ale collaboration with Seattle's Hilliard's Beer. In addition to traditional meat and sausage options provided by Redhook, SausageFest attendees can expect food trucks Dante's Inferno, Barking Frog and more to maintain a steady stream of salty satisfaction. And despite the festival name, there will be chicks. Even vegetarian options.
Redhook's SausageFest music lineup salutes the thriving Seattle music scene, with performances from Beat Connection, My Goodness, The Grizzled Mighty, Big Eyes, Fly Moon Royalty, and The Pynnacles.
What: Redhook Brewery's SausageFest
When: Saturday, September 14; Doors at 3pm
Where: Redhook Brewery; 14300 NE 145th St, Woodinville, WA
How: 21+; Tickets $10 in advance at Ticketfly.com or $15 at the door
About Redhook
Redhook was born out of the energy and spirit of the early 80's in the heart of Seattle. While the term didn't exist at the time, Redhook became one of America's first "craft" breweries. From a modest start in a former transmission shop in the Seattle neighborhood of Ballard, to the current breweries in Woodinville, WA and Portsmouth, NH, Redhook has become one of America's most recognized craft breweries.
While Redhook has "grown up" over the past 30 years, one thing has never changed – Redhook is still brewing great beers like ESB, Long Hammer IPA, and Audible Ale. Most importantly, Redhook has fun doing it. Redhook beers are available both on draught and in bottles around the country.
www.redhook.com – @Redhook_Brewery – facebook