Puckered Up At Beachwood BBQ Sourfest 2011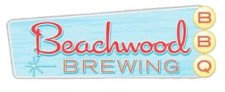 Beachwood BBQ hosted their week-long Sourfest 2011 event last week featuring an amazing 75+ beer list ranging from the well-known Maron Adicife from The Bruery in collaboration with Cigar City to craft beer newcomers Inland Empire Brewing's Sour Blonde.
The festival, which was scheduled to take place at Beachwood's original Seal Beach locale, made a special appearance at the recently opened Long Beach location to help accommodate the large groups of beer fanatics wanting a taste some of the nation's best sour brews.
The Full Pint was on hand for a couple of hours at Seal Beach this Friday night, which was also a brewer highlight night with Oregon's Cascade Brewing. Cascade's Master of the Brews, Preston Weesner was behind the bar chatting up the crowd and talking about his nine beers that were on tap during the fest. My particular favorite Cascade offering for the evening was their Frite Galois; a very light and well-rounded farmhouse sour aged in white port barrels that was also once home to Cascade's Noyeaux. I'm already day-dreaming a trip up to Portland in the not-so-distant future.
Beachwood's Gabriel Gordon and Lena Perelman were incredibly gracious hosts who are absolute rockstars along with their hard-working staff throughout the night. If you thought working in a restaurant/bar was tough stuff on a regular Friday night, you'd be amazed at how cool and seamless these folks were on this particular hopping evening.
If you've ever been to Beachwood BBQ, then you know that it's not that large of a space. For Sourfest, the bar area was nearly shoulder to shoulder and the wait for a table reached over an hour during peak dining times. Luckily, we were able to make some pals with some fellow Beer Advocates, so the wait was well worth meeting new company and getting to know some of our loyal readers (Hey Sam and Eric!). The vibe throughout our visit was energetic and the crowd ranging from regulars to Beachwood first-timers had a mellow, neighborhood bar type of feel which was warm and welcoming. A few of the folks we chatted up had driven over an hour to make it down to this casual event, including Churchill's Jordan Wilson and his lovely fiancee Ashley whom we were happy to have as our dining companions. Sourfest 2011 was a true testament to how far a beer fan will go for a taste of some hard to find sours as there were even a few folks who had driven from various parts of southern California on multiple nights just to be able to get the most out of this killer list.
After several beers, a pulled pork sandwich, and an incredibly rich tater tot casserole, we called it a night and headed home to dream about the beers that weren't on tap tonight like Jolly Pumpkin's La Parcela. Beachwood's Sourfest is definitely a multiple day destination from now on. If you didn't make it over in time, drop by anyway– for food, fun, and a memorable brew, Beachwood BBQ's one of the best in the OC.
Beachwood BBQ is located at 131 1/2 Main Street, Seal Beach, CA. www.beachwoodbbq.com – @BeachwoodBBQ – Facebook