Philly Beer Week 2013 – McGillin's Olde Ale House Events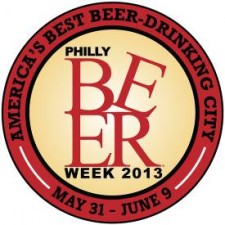 (PHILADELPHIA,PA) – McGillin's Olde Ale House, Philadelphia's oldest continuously operating tavern, has lots of fun on tap for Philly Beer Week 2013 (May 31-June 9). The historic tavern is planning a brewery tour, lunch with Carol & Ed Stoudt, a Meet the Brewer event with local brewers and a special beer menu.
The Pour Tour/Brewery Tour is a full-day tour on Sunday, June 9 starting with kegs & eggs at McGillin's, followed by luxury transportation to Twin Lake Brewery in Greenville, Delaware; Boxcar Brewery in West Chester, PA and Yards Brewing in Philadelphia for touring/tasting and snacking. Limited to one bus. First come/first served. $30 per person includes breakfast, three tours with tastings and snacks and luxury bus (with loo). Tickets required. Tickets available at McGillin's or by calling 215/735-5562.
On Tuesday, June 4, beer geeks can have Lunch with Carol & Ed Stoudt, brewers of McGillin's Genuine Lager, McGillin's Real Ale and McGillin's 1860 IPA. The event with the founders of Stoudt's Brewing, will be from 12 noon to 1:30 p.m. Lots of tastings. No cover.
On Thursday, June 6, McGillin's will host a Meet the PA Brewers event with brewers and reps from Round Guys, Susquehanna and Yuengling. From 5 – 7 p.m. No cover.
In addition, McGillin's has created a special "Eat Beer" menu featuring a rotating list of foods made with beer. The beer-based specials will be available for the entire event, which runs May 31 through 9. Highlights of the menu include Ma's Beer Mussels Steamed in McGillin's Lager, garlic and leeks; General Washington's Marinated NY Strip with McGillin's 1860 IPA; and McGillin's "Beer"y Summer Cobb Salad with Ithaca Apricot Wheat Raspberry Vinaigrette.
McGillin's, 1310 Drury Street, between Chestnut & Sansom, 13th & Juniper 215/735-5562.
Background
McGillin's Olde Ale House opened in 1860, the year Lincoln was elected president. Its long, storied history is filled with celebrities, ghosts and a tale of survival through not only the current economic recession but also the Great Depression, and even Prohibition. And, through it all, McGillin's has only been owned by only two families: the McGillin's, who raised their 13 children upstairs, and the current owners, Spaniak/Mullins family, who have passed it down through three generations.
"McGillin's has become just like the fictional Cheers," said Mullins, co-owner of McGillin's with his wife, Mary Ellen. "it's the place people go for its welcoming atmosphere, good food at a reasonable price, camaraderie and, of course, large selection of local and regional beers on tap."
Though it sounds simple, the bar doesn't rest on its laurels. After a century and a half, McGillin's continues to receive accolades, including being named "one of the 14 coolest bars in the U.S." by Gourmet magazine and one of the "top 100 bars in the U.S." by Nightclub and Bar magazine, for two consecutive years.
Originally called The Bell in Hand, the tavern opened in 1860 inside a small row house. The laborers who frequented the place just called it McGillin's after William McGillin, the Irish immigrant who owned the bar and raised his 13 children upstairs. The nickname stuck and the tavern grew to encompass the oyster house next door, the back alley/washroom, and the McGillin's house. On August 31, 1901, "Pa" McGillin died and "Ma" McGillin took over running the restaurant. No push-over, "Ma" had a list of troublemakers who weren't allowed into McGillin's. McGillin's survived Prohibition and Ma ran it until her death in 1937 at the age of 90. The McGillin's daughter, Mercedes McGillin Hooper, who grew up above the tavern, sold it to brothers and experienced barkeeps, Henry Spaniak and Joe Shepaniak in 1958. (That's not a mistake, the brothers actually spelled their name differently.) Keeping it in the family, Henry's daughter, Mary Ellen Spaniak Mullins and her husband, Chris Mullins have run the restaurant since 1993. And, the legacy of hospitality continues with Mary Ellen and Chris' son, Chris Mullins, Jr., representing the family's third generation to manage the historic tavern.
The history hangs right on the walls at the classic English-looking pub with beamed ceiling, tall windows, dark paneling and a working fireplace. It's a story woven into the very fabric of the city. The original bar sign, a wooden arm holding a bell, hangs above the bar. It's flanked by more than a century's worth of liquor licenses and surrounded by musical instruments, vintage beer cans, varsity banners, caricatures of past regulars, retail memorabilia, aged newspaper clips, old photos and much more.
Over the years, many big names have frequented the friendly tavern tucked into one of Philadelphia's littlest streets, including Will Rogers, Tennessee Williams, Thomas Eakins, Ethel Merman, Vincent Price, the Marx Brothers, W.C. Fields and John and Ethel Barrymore, That tradition has continued in recent years with visits by Robin Williams, Ed Bradley, Will Ferrell, former Pennsylvania Governor Ed Rendell, Tug McGraw, Tony Danza, Lynne Abraham, Ty Pennington, Def Leppard, Toronto Maple Leafs, Philadelphia Mayor Michael Nutter and Philadelphia Phillies.
Like the locals, the celebs have been attracted by the quaint atmosphere and a special emphasis on brews from Eastern Pennsylvania and nearby (Yard's, Stoudt's, Victory, Sly Fox, Dogfish, Flying Fish, Yuengling). McGillin's honors Pa McGillin's commitment to serving fine beer, with 29 taps pouring the region's best brews. McGillin's also serves an eclectic mix of stouts, ales, lagers and pilsners from Europe (New Castle Brown, Stella Artois, Hoegaarden, Paulaner: Hefe-Weizen).
The tavern that opened around the time the Liberty Bell cracked and long before anyone ever tasted a cheesesteak, is a stone's throw from City Hall, the Holiday Inn Express Midtown, Loews Philadelphia Hotel, the Philadelphia Marriott, Courtyard by Marriott, The Ritz-Carlton and other Center City hotels. A private upstairs room for 90 plus guests is available for beer tastings, bus groups, fundraisers, and more. Tavern hours: Seven days a week from 11:00 a.m. – 2:00 a.m.
McGillin's, 1310 Drury Street, between Chestnut & Sansom, 13th & Juniper 215/735-5562.