PDX Beer Week: New Belgium Sour Blending Symposium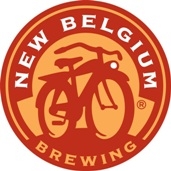 Beer blending is a sensory art that has been relied on for centuries to ensure palatable beverages.  Many of today's specialty beers originated as test blends, or in fact are themselves blends of several, or many, different beers.
In this Portland Beer Week seminar and workshop, guests will take a trip into New Belgium's oak cellar, affectionately known as "Cache la Foudre", where they will learn about NBB's history as America's leading producer of Belgian-style sour beers, from the brewers and blenders themselves. Eric Salazar & Lauren Woods Salazar, the curators of NBB's sour beer program, will lead a slideshow & interactive discussion on the genesis of Wild Ales such as La Folie, Le Terroir, & Eric's Ale "from grain to glass", with a focus on the blender's art & techniques.
This will be followed by a one-of-a-kind, hands-on blending workshop where guests will be led through the process of experimenting & creating their own blended beer to-taste, using samples of single-barrel unblended base beer from New Belgium's oak cellar, each dispensed from a bar-top gravity-fed cask. Guests will document their blend ratios & will be able to go home with a growler full of their very own, custom blended Portland Beer Week beer.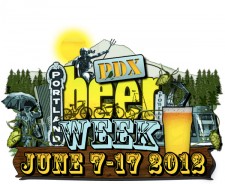 Monday, 11 June, 2012
2 Sessions: at 2pm then 6pm
Bad Habit Room
1004 N Killingsworth St
Portland, OR 97217
For more PDX Beer Week Events visit:
www.pdxbeerweek.com – @PDXBeerWeek – Facebook