Noise Pop To Provide Musical Acts For SFBW Opening Celebration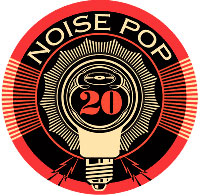 If you thought our Opening Celebration was just going to feature rows and rows of beer, well you were wrong. An epic party requires entertainment, so we asked our friends at Noise Pop to invite some talented bands to perform. After all, what's better then local beer served alongside local music.
Here's who's taking the stage:
The Slow Motion Cowboys have been playing up and down the West Coast since 2002. Combining original songwriting with traditional arrangements and harmonies, the band strives to create honest, heartbreaking songs performed with the intensity and skill acquired from years of touring around the country. They're part city, part country, and part band of brothers with their own way of doing things.
Tiny Television front man and founder Jeremy D'Antonio sings a particularly southwestern brand of Americana courtesy of his time in Santa Fe, New Mexico. Now living in San Francisco, the singer/songwriter is joined by a community of artists in presenting a dusty array of old fashioned country and folk music.
San Francisco string band The Human Condition performs original, modern-day roots music, creating a sound as varied as the world they inhabit. Each song they forge strains against the confines of style and expectation as a departure and homage to the past.
Established in San Francisco in 1993, Noise Pop started as a yearly festival of independent music that featured the best local bands the city had to offer. Over the last 19 years it has grown into a widely respected brand. Noise Pop prides itself on bringing exposure to emerging artists, many of whom have gone on to widespread acclaim, from The White Stripes and Yoko Ono, to Death Cab for Cutie, Bright Eyes and many more.
The six-day Noise Pop Festival takes place across numerous event spaces in San Francisco, catering to upwards of 20,000 fans. The festival has expanded in recent years to also include art gallery shows, a music-centric film festival, a pop-up shop, an art exposition, an album-inspired dinner series called Covers, a weekend workshop exploring independent culture called the Noise Pop Culture Club, and much more. With all of these events, Noise Pop has solidified itself as the true amalgamator of Bay Area culture and continues to do what it has always done best: celebrating the independent arts with the city at large.
Tickets to the Opening Celebration are still available, but don't wait long.