New Old Lompoc Presents "15 Beers For 15 Years"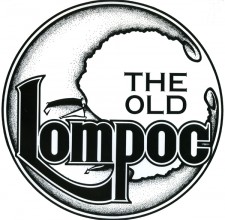 New Old Lompoc presents "15 Beers for 15 Years" in honor of its 15th anniversary
Portland, OR – The New Old Lompoc brewery will celebrate its 15 anniversary later this summer in a big way: 15 Beers for 15 Years! A Northwest institution, the New Old Lompoc will host a party on August 20, the first official day of Portland Beer Week, serving 15 unique and specialty Lompoc beers in addition to its mainstay lineup. Organizers anticipate nearly 30 different beers will pour throughout the day.
The party will start at 11 am in the parking lot of the New Old Lompoc at 1616 NW 23 Ave. In addition to the myriad of beers, there will be a cornhole tournament, live music and food specials. The event will also feature a toast to the memory of Don Younger, who was part owner of the brewery since 2000.
Some of the specialty beers scheduled to be on tap include Saazall Pilsner, Pale Ryeder, two vintages of Old Tavern Rat, Vintage Batch 69, 2009 Pre-Dawn Imperial Stout, a few barrel aged beers, additional vintages, at least one firkin, and many more offerings.
Although the New Old Lompoc building has been around for more than a century in a number of capacities – including a carriage house for the 1906 World Fair, trunk storage, the original Food Front, and Jack Keith Antiques – it didn't become a brewery until 1996, when then-owners Pete Goforth and Bob Rice teamed up with Jerry Fechter on the project.
The original brewery name, the Old Lompoc, was borrowed from the New Old Lompoc House, a well-known establishment on SW First and Arthur in the 1950s and 1960s. Goforth used to visit the pub during his years at Portland State. With fond memories of the bar, Goforth and partner Rice patterned the Old Lompoc after its namesake. After a discussion over a game of golf, they hired Fechter to build and run the brewery. Fechter, a homebrewer, spent two weeks at the Seibel Institute of Technology to learn all aspects of running a brewery, then got to work.
Fechter built the 440-square-foot brewery with grundies – utilitarian, cheaply made and mass-produced tanks on wheels that rolled in and out of the brewery. A local craftsman fabricated a kettle and a mash tun, and the Old Lompoc Brewery was born. Fechter brewed 300 bbls a year for the first few years, distributing them to the Goforth and Rice network that included Virginia café, Tonic Lounge, Mulligans, Putters, O'Malleys and O'Briens.
In late 1999, Fechter, interested in purchasing the property, approached Younger. "To find people with money to invest was easy. I needed a partner who already was established to make Lompoc more reputable," explained Fechter. "Don made sense. He was smart, had a lot of connections and was a hell of a guy."
Together they purchased the property in 2000 and re-opened as the New Old Lompoc. "The name was all Don's idea," according to Fechter. "Every time we told somebody where it was going to be, they'd say 'Oh, it's where the Old Lompoc was.'"
The New Old Lompoc continued to produce beers for the Goforth & Rice pubs, while buildings its own stream of customers. When Fechter and Younger opened Hedge House, the pub increased production; in 2004, it produced 1,089 bbls of beer, an outstanding feat for a brewery of that size.
Fechter and Younger opened a second brewery at the Fifth Quadrant in North Portland in 2006 to accommodate increased growth within the brand. New Old Lompoc brewery continues to produce mainstay beers and seasonals for all five pubs that now include New Old Lompoc, Hedge House, Fifth Quadrant, Oaks Bottom and Sidebar.
The anniversary party may be a swan song of sorts – demolition of the New Old Lompoc is rumored for 2012 to make way for apartments and upscale retail. To Lompoc fans, this will be a blow to the neighborhood; enjoy every bit of it while it lasts.