New Holland Brewing Commits to All Dragon's Milk Lineup for MBG Winter Beer Fest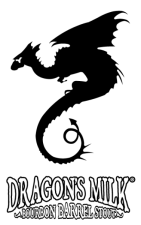 (Comstock Park, MI) – It takes a certain amount of moxie to host an outdoor beer festival in the month of February, in wintery Michigan where temperatures are low and snow is high. New Holland Brewing is raising a glass to the hard-core brewers and drinkers of Michigan and beyond who are attending the 2016 MBG Winter Beer Fest by committing their booth, which is anchored by their 20-tap, Carhartt-outfitted, 1949 Spartan trailer, to Dragon's Milk Bourbon Barrel Stout, the Unlimited Release.
"We let our brewers stretch their legs, with the creative challenge of creating and executing one-off variants of Dragon's Milk, some of which may never be available again," stated Brett VanderKamp, president and founder of New Holland. "Nothing beats a Dragon's Milk on a winter day, except maybe a Dragon's Milk you've never had before. It's fun and lighthearted and we're as anxious to see how some of them work as you are!"

The beer fest variants of Dragon's Milk typically start with finished Dragon's Milk, which has aged in bourbon barrels for three months, conditioned with extra ingredients to create unique flavor profiles. In some versions, like Coconut Rum Barrel, the beer's primary aging takes place in a distinct barrel, such as New Holland rum barrels, instead of the traditional bourbon barrel.
"Dragon's Milk is really difficult, and incredibly fun to brew," said woodmaster Dave Turner. "To be able to riff on the original, finding new ingredients and techniques to create new and remarkable flavors has been a ton of fun and has involved our whole crew. We're looking forward to sharing them all with our adventurous and thirsty fans.
Dragon's Milk Winter Beer Fest Variants Pour List:
Dragon's Milk
Dragon's Milk Coconut Rum Barrel
Dragon's Milk Mexican Spice Cake
Dragon's Milk Peanut Butter
Dragon's Milk Mint Chocolate
Dragon's Milk Maple Coffee
Dragon's Milk Brandy Barrel Apple Pie
Dragon's Milk Bacon
Dragon's Milk Chocolate & Orange
Dragon's Milk Sarsaparilla
Dragon's Milk Black Cherry
Dragon's Milk Hazelnut
Dragon's Milk Vanilla Chai
2015 Dragon's Milk Reserve Triple Mash
2014 Dragon's Milk Reserve with Raspberries
2015 Dragon's Milk Reserve with Toasted Chilies
Besides bringing their fully outfitted Stop and Taste trailer, the New Holland crew plans to unveil many other Dragon-themed surprises at the festival. They will have all sixteen taps on from the beginning and if supplies last, all the way to the end.
The 11th Annual MBG Winter Beer Festival takes place at Fifth Third Ball Park in Comstock Park, MI (just north of Grand Rapids) on Friday, February 26, 2016 (3pm to 7pm) and Saturday, February 27, 2016 (1pm to 6pm). Tickets are still available for Friday. Details here.
New Holland is also hosting "Blues and Brews Bonanza," a beer fest after party in its fifth year, at Billy's Lounge on Friday, February 26th, from 9 pm – 1 am. There will be Dragon's Milk and many other special beers, along with New Holland Cocktails and live music featuring The Strapping Owls and Megan Dooley.
Billy's Lounge, 1437 Wealthy St SE, Grand Rapids, MI, www.billyslounge.com
About New Holland Brewing Co.
New Holland Brewing Company's deep roots in the craft industry go back to 1997. Their role as an integral member of the artisan approach is something they take seriously, yet engage lightheartedly. They believe the art of craft lives in fostering rich experiences for their customers, through creating authentic beer, spirits and food while providing great service. Recognized for their creativity and artistry, their mission to improve the lives of craft consumers everywhere is seen in their diverse, balanced collection of beer and spirits.
www.newhollandbrew.com – @NewHollandBrew – facebook