New Belgium Brewing is Seeking Film Submissions for "Clips of Faith" Tour (2012)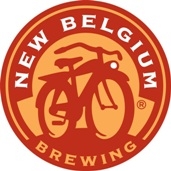 Bring Your Film to the Inflatable Big Screen!   New Belgium Brewing is Seeking Film Submissions for "Clips of Faith" Tour
You make the film. We make the beer. 
Ft. Collins, CO – February 21, 2012 – New Belgium Brewing, maker of Fat Tire Amber Ale, is calling all filmmakers, beer-lovers and videographers! New Belgium's Clips of Faith (www.clipsoffaith.com) is in its third year and searching for short films of the tasty variety.
Clips of Faith is an 18-city tour where people can savor beers from New Belgium's esoteric Lips of Faith series, along with some popular classics, while enjoying short films and raising money for local nonprofits.  Since its inception two years ago, the tour has raised more than $91,000 for local philanthropic organizations and shown nearly 40 amateur films.
"We really enjoy working with all the creative folks in our community of beer drinkers to bring the event together," said Christie Catania, Clips of Faith Manager-at-Large.  "The whole evening is a remarkable collaboration of passions – hand-made films with hand-made beer.  We look forward to bringing out some new unique beers and putting together the final cut of the 2012 show."
Over the last two seasons, New Belgium has received nearly 200 film submissions, with approximately 20 selections making each tour. This year, all selected entries will receive a custom gift from New Belgium and screenings in 18 cities.
To enter, upload your film by April 16 to www.clipsoffaith.com. The guidelines include:
The film must be no more than seven minutes.
Filmmakers must be at least 21 years old.
The film can cover any subject/genre, but extra points go to films that include a New Belgium folly: craft beer, sustainability, whimsy, adventure or culture.
Keep it clean.
Filmmakers must secure rights for all elements included in the film.
In 2010 and 2011, some of the selected storylines included a paddling trip through whaling waters, a talking beer bottle sketch comedy and an absurdist spaghetti western. Film genres ranged from comedic shorts, animation and environmental documentaries to tales about the beloved bike.
Here is the 2012 Clips of Faith schedule; venues will be announced at a later date.
St. Louis, MO – Friday, May 18
Kansas City, MO – Thursday, May 31
Bloomington, IL – Friday, June 8
Des Moines, IA – Friday, June 15
Madison, WI – Thursday, June 21
Boulder, CO – Friday, June 29
Flagstaff, AZ – Thursday, July 12
Santa Cruz, CA – Friday, July 20
Seattle, WA – Friday, July 27
Portland, OR – Friday, August 3
Davis, CA – Friday, August 10
Missoula, MT – Friday, August 17
Asheville, NC – Friday, September 7
Atlanta, GA – Friday, September 14
Athens, GA – Friday, September 21
Charleston, SC – Thursday, September 27
Charlotte, NC – Friday, October 5
Knoxville, TN – Friday, October 12
For the latest information on Clips of Faith, go to www.clipsoffaith.com and for more information on New Belgium Brewing, visit www.newbelgium.com.
About New Belgium Brewing Company
New Belgium Brewing Company, makers of Fat Tire Amber Ale and a host of Belgian-inspired beers, began operations in a tiny Fort Collins basement in 1991. Today, the third largest craft brewer in the U.S., New Belgium produces eight year-round beers; Fat Tire Amber Ale, Sunshine Wheat, Ranger IPA, Belgo IPA, Blue Paddle Pilsner, 1554 Black Ale, Abbey and Trippel, as well as a host of seasonal releases.  In addition to producing world-class beers, New Belgium takes pride in being a responsible corporate role model with progressive programs such as employee ownership, open book management and a commitment to environmental stewardship.  For more information, visit www.newbelgium.com.