New Belgium Brewing Glass That Gives Fundraiser, Benefitting The Beer For Brains Foundation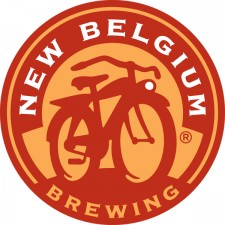 50 Local Restaurants & Bars to Support Brain Cancer Research this Holiday Season with the New Belgium Brewing Glass that Gives Fundraiser. $1 from every pint of participating New Belgium beer to benefit The Beer For Brains Foundation
Phoenix, AZ – A holiday tradition of giving, New Belgium Brewing Company gives back to non-profit organizations each year. This year, they selected The Beer For Brains Foundation as a benefactor in the Glass that Gives fundraiser. In collaboration, 50 local restaurants and bars designate at least one or more of their New Belgium brews on tap that will have $1 from each pint sold going back to support brain cancer research and awareness.
The pints are available now through the end of the year and include participating locations throughout the valley including Cave Creek, Chandler, Fountain Hills, Glendale, Gold Canyon, Phoenix, Scottsdale, Surprise and Tempe.
Thirsty for a cold pint of New Belgium's 1554 Enlightened Black Ale? McDuffy's in Chandler and Rehab Burger or Seven Bistro in Scottsdale have you covered. Or, grab a frosty fun Snow Day, New Belgium's Winter Ale at Racks in Gold Canyon, The Blue Moose in Scottsdale and Keegan's in Chandler.
Fat Tire, a smooth Amber Ale and the most popular of New Belgium brews is the most readily available Glass that Gives beer. It's available at more than 40 of the participating locations including Loco Patron in Scottsdale, Talley's Pub in Phoenix, Tatum Ranch in Cave Creek and the Thirsty Lion in Tempe.
At World of Beer in Tempe all of the New Belgium beers on tap are included in the fundraiser. Also, all valley Zipps Sports Grill locations are participating. Both World of Beer Tempe and Zipps Sports Grill are regular supporters of The Beer For Brains Foundation. Visit www.bfbf.org for a complete list of all 50 participating locations where you can help give back while enjoying a pint or two.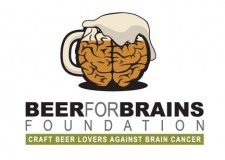 About The Beer for Brains Foundation
The Beer for Brains Foundation is a national, non-profit organization of craft-beer lovers, distributors and brewers, who are committed to raising public awareness about brain cancer, engendering compassion for its victims and helping fund groundbreaking research leading to a cure. Based in Arizona, the Beer for Brains Foundation is one of only a handful of beer industry-related charities currently operating in the United States. Visit the Beer for Brains Foundation online at www.thebeerforbrainsfoundation.org and like on Facebook at www.facebook.com/beerforbrains for more information and to learn about ways you can help promote brain cancer awareness and research.