Minnesota Craft Brewer's Guild To Host All Pints North Summer Brew Fest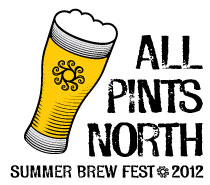 The Minnesota Craft Brewer's Guild's first Summer festival – All Pints North Summer Brew Fest
The Minnesota Craft Brewer's Guild is excited and proud to bring the newest of its craft beer festivals to Duluth! The first annual All Pints North Summer Brew Fest will celebrate beer brewed in Minnesota by breweries and brew pubs in the Minnesota Craft Brewer's Guild, plus a few select regional and national craft brands. Currently 34 breweries from Minnesota and beyond will be pouring.
Join us by the lake to meet the brewers and enjoy unlimited amazing Minnesota craft beer samples, hip food vendors, beer-centered activities and educational components, live music and entertainment, and much more! Black Eyed Snakes, Hobo Nephews of Uncle Frank and Goodbye Milwaukee will provide the music.
The Guild and its guests will also be joined by Mayor Don Ness, who this week reminded people that Duluth is still very much open for business this summer. He said: "I look forward to seeing you in Duluth on Saturday, July 21 for the All Pints North Fest in Bayfront Festival Park. This festival brings together two of Duluth's greatest qualities – our world-class waterfront district and our love of craft beer. The floods hit us hard, but the waterfront was undamaged and your visit to Duluth will help us recover! At the Fest, we'll toast the beautiful city of Duluth, our progress on flood recovery, and the quality of craft beer across the great state of Minnesota. Cheers!"
Where: Bayfront Festival Park, Duluth
When: Saturday July 21, 3pm – 7pm
Tickets: Still available, $30 in advance, $40 at the door – media tickets are available on request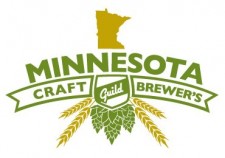 The Minnesota Craft Brewer's Guild is a not-for-profit organization that was founded in 2000 to promote Minnesota breweries, create an open line of communication between brewers, and be an advocate for progressive beer laws in Minnesota. The Guild promotes Minnesota's burgeoning brewing industry by sponsoring festivals and special events, including Autumn Brew Review and Winterfest, that showcase the talent of Minnesota's craft brewers. These long-standing, professional and fun festivals typically sell out quickly, so the Guild is thrilled to bring the same energy and patron enthusiasm to Duluth with the new All Pints North Summer Brew Fest.
If you are planning on traveling to Duluth for the event, be sure to make lodging arrangements early, as rooms tend to fill up during the summer months in Duluth.
www.mncraftbrew.org – @mncraftbrew – facebook