Maui Brewing to Hold Inaugural Oktoberfest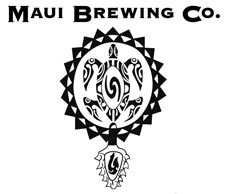 From Maui Brewing Company – Join us for Maui's 1st Annual Oktoberfest!
Maui Brewing Co. will be hosting Maui's first Oktoberfest and National  "Teach a Friend to Brew" Day. This fun family event will feature live music, activities for the entire family, a beer garden for those over 21, locally produced food, homebrew demonstrations and competition, brewery tours,  and much more!  All of the proceeds will be donated to the Pacific Cancer Foundation.
Date and Time:
Saturday, October 30, 2010 ~ 1PM to 6 PM
Location:
Maui Brewing Co. Production Facility in Lahaina
910 Honoapiilani Hwy.
Lahaina, HI 96761
(Next to Sugar Cane Train station)
ADMISSION (ONE of the following):
~ $5 donation to the Pacific Cancer Foundation
~ 3 cans of food for the West Maui Food Bank
HOMEBREW COMPETITION
1st Annual Maui Oktoberfest Homebrew Contest
sponsored by  Brew Maui Homebrew Club & Maui Brewing Co.
Judging:
Oct. 28 & 29, 2010
Winners Announced Oct. 30th at the  Oktoberfest Festival
BEER & GRUB
Please check back as we continue to update this list!
Breweries:
Maui Brewing Co.
Caldera
Hawaii Nui
Uncommon Brewers
Pizza Port
Ballast Point
Jolly Pumpkin
Moylan's
Food:
Maui Brewing Co.
Beach Bums
Huli Huli Pork
Italian Shave Ice
Deep Fried Goodies
ENTERTAINMENT
Live local bands
including:
Garrett Probst & Co.
Mele Pono
Kulewa
and
Marty Dread will be playing throughout the event.
There will also be other fun activities for the entire family such as:
a bounce house, bob for apples, homebrew demonstrations, brewery tours and more!
For more information, contact us at [email protected]