Iron Hill Firkin February Polar Bear Party
Bathing Suit Clad Brewer Bob Barrar kicks off Firkin February Fridays with Polar Bear Patio Party at Iron Hill Media
Media, PA – On Friday, February 4, at 5 p.m., head brewer Bob Barrar of Iron Hill Brewery & Restaurant will kick off their annual Firkin February beer series with a special Polar Bear Party on the Patio.
Iron Hill guests will enjoy the brewery's acclaimed Winter Warmer outside on the patio as Barrar mans a Dunk Tank, with opportunities to dunk him available to all guests and proceeds benefitting the March of Dimes. Firkin February will continue every Friday until February 25, with a different Iron Hill beer or beers available each week on a pay-as-you-go basis.
"We're passionate about two things: great beer and food, and giving back to our community," says Barrar, who will attend the Polar Bear Party sporting little more than swim trunks. "This special kick-off event is a fun way to combine them and a festive, altruistic start to our February Firkin Friday events."
Friday, February 11: Bourbon Chocolate Pumpkin Ale Release, celebrating the new ale with robust vanilla and bourbon notes, followed by pumpkin spice and a hint of caramel. ($6.50 for 12 oz.)
Friday, February 18: Belgian Face-Off, featuring Noel, with rich roast and chocolate notes and a background of toasted sweet bread, banana and pear, vs. Smokin' Blonde, a Belgian-style blonde ale with biscuit-like character and a subtle, sweet smoke flavor from the use of smoked malts. ($6.00 for 12 oz.)
Friday, February 25: Mocha Porter Release, celebrating the new porter, brewed with smooth Guatamalan coffee and rich dark chocolate for a layered flavor of vanilla and the rich taste of Iron Hill's classic Pig Iron Porter. ($6.00 for 12 oz.)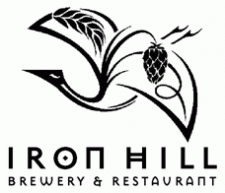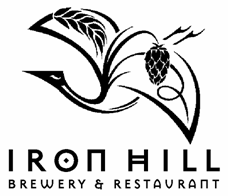 The March of Dimes provides both advocacy and financial support to parents of premature babies and children with birth defects. One of the nation's leading child-welfare organizations, they are committed to helping moms have full-term pregnancies and to researching the problems that threaten the health of babies. For more information about the March of Dimes, please visit www.marchofdimes.com.
Founded by home brewers Mark Edelson and Kevin Finn and restaurateur Kevin Davies in Newark, DE in 1996, Iron Hill Brewery & Restaurant is the region's fastest-growing restaurant group, blossoming from one restaurant and brewery to eight locations across the mid-Atlantic. Each is dedicated to producing and serving top-quality hand-crafted beers and cuisine in a warm and hospitable setting, and all are open seven days a week for lunch and dinner. Their acclaimed beers have accumulated a wealth of awards from the nation's top beer festivals, and their restaurants have earned more than 100 "Best of" nods from local and national publications.
For more information about Iron Hill Brewery & Restaurant, the Polar Bear Party or Firkin February, or to make a reservation at any of their locations, please visit www.ironhillbrewery.com. You can also follow them on Twitter (@ironhillbrewery).