Iron Hill Brewery North Wales To Host Zoo With Friends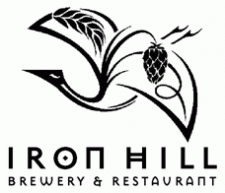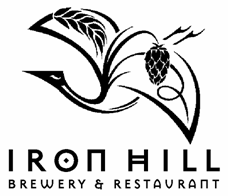 Iron Hill Brewery North Wales To Host Zoo With Friends, Featuring Collaborative Brews From Zoo With Roy Bloggers And A Chance To Win Great Phillies & Iron Hill Prizes
NORTH WALES, PA – On Wednesday, July 25 from 5 p.m. until 9 p.m., head brewer Vince DesRosiers of Iron Hill Brewery & Restaurant will host a Zoo W/ Friends event, celebrating popular Philadelphia Phillies blog Zoo W/ Roy and three collaborative beers brewed with avid fans and contributors to the site.  As a huge Phillies fan himself, DesRosiers invited:  Ryan Petzar, a Phillies reporter for 97.3 ESPN Radio and Producer Philly.com Sports (@petzrawr); CK Martinez, a Zoo W/ Roy blogger (@cranekicker);  and Alex Reardon who works for 97.5 TheFanatic (@alex_reardon) to brew collaborative beers with him.  The Zoo W/ Friends event will feature complimentary samples of all three beers, with attendees voting on their favorite and prizes awarded to voters.  The beers will also be available for purchase.
"Zoo W/ Roy is a great, accessible, fan-friendly Phillies blog – and like many baseball enthusiasts, the blog's contributors love beer as much as I do," says DesRosiers.  "Our goal is for this event to exude the spirit of the blog by bringing together Phillies fans during what has been, so far, a very trying season.  Beer, after all, always helps!"
What started as a playful invitation to the Philadelphia Zoo from blogger Zoo W/ Roy to Philadelphia Phillies pitcher Roy Halladay has since become one of the foremost Phillies fan sites on the Internet.  Zoo W/ Roy has been featured on ESPN, Deadspin.com, NBC Sports, CBS Sports, SI.com, and in The New York Times.
The featured beers will include:  @petzrawr Pilsner, a recreation of "the original pilsner," Czech-style with golden color and a spicy character;  Reardon the Instigator, a traditional medium-bodied German-style lager with a clean, dry finish;  and Aka-Oni (The Red Devil), a medium-bodied red ale brewed with 100% Japanese Sorachi Ace hops for refreshing lemon, citrus and earthy character.
After tasting each beer, people can fill out a ballot for their favorite beer and enter into the raffle.  Once the votes are tallied and the winning lineup is announced, a name will be drawn from each ballot box and one voter per beer will earn a prize.  The voter selected from the first place ballot box will receive a $200 StubHub.com gift card and the opportunity to brew a collaborative beer with DesRosiers;  second place, two seats at Iron Hill's next Brewmaster's Dinner (9/18);  and third place, a $25 Iron Hill gift card.
At Iron Hill North Wales on Sundays, they serve a $21.95 "Prime Time" Dinner from 1 p.m. until 9 p.m., with a choice of prime rib or seared salmon, plus a garden salad or cup of soup and a pint of house beer or a glass of house wine.  Happy Hour is held Monday to Friday from 5 p.m. until 7 p.m., with specials including $3 house beers and $4 seasonal beers, seasonal drinks and house wine, served throughout the bar and cocktail areas. Iron Hill also offers a daily take-out special of two pizzas and a growler of house beer to go for just $25.
Founded by home brewers Kevin Finn and Mark Edelson and restaurateur Kevin Davies in Newark, DE in 1996, Iron Hill Brewery & Restaurant has blossomed from one restaurant and brewery to nine locations across the mid-Atlantic with a tenth location in Voorhees, NJ scheduled to open in 2013.  Each restaurant is dedicated to producing and serving top-quality hand-crafted beers and cuisine in a warm and hospitable setting, and all are open seven days a week for lunch and dinner.
For more information about Iron Hill Brewery & Restaurant, or to make a reservation at any of their nine locations, please visit www.ironhillbrewery.com – @ironhillbrewery – @IronHillNW – Facebook.