Inaugural Fermentation Festival and Market – August 24 – 25, 2013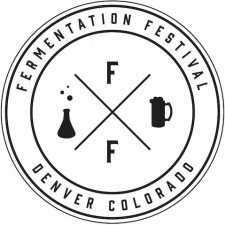 On August 24th and 25th, Denver' Highlands Masonic Center will play host to the city's newest and possibly most unique food and beverage festival.  The first annual Fermentation Festival and Market will provide attendees the rare opportunity to sample offerings while chatting with some of the foremost experts in the field of fermentation.  Participants include some of Colorado's top chefs and brewers, as well as many of the region's brightest rising culinary talents.
Education will also be a key component to the festival, with classes being offered on topics ranging from kimchi production to home beer brewing. "Our hope is that attendees go home excited to try their hand at fermentation," says festival organizer Mike Burns. "We want to give people not only a better understanding and a deeper appreciation for the process of fermentation and its uses— but also the tools to go home and put that knowledge in action."
Participants include TRVE Brewing, Verboten Brewing, Twelve Degree Brewing, Yak and Yeti, Grossen Bart Brewery, Kokopelli Beer Company, Our Mutual Friend Malt & Brew, City Star Brewing, Gordon Biersch, Grand Teton Brewing, Sapporo,  Ling Elixirs, Vital Cultured Foods, Dae Gee Korean BBQ, Vibrant Veggies, MMLocal Foods, Esoteric Foods, Lu Lu's BBQ, El Toro The Tot, Beer Bites Premium Jelly, Happy Leaf Kombucha, Roundhouse Spirits, Wicked Hard, Vodka 14, Papagayo Rum, Juniper Green Gin, Highland Harvest Scotch, UK5 Vodka, and more to be announced.
Additional information and the full list of participants can be found at www.fermentationfestival.com
Event Details:
What:  The Fermentation Festival & Market
When:  August 24th and 25th, 2013 – GA 3:30-7pm, VIP 2:30-7pm
Where:  Highlands Masonic Center, 3550 Federal Blvd in Denver's Highlands Neighborhood
Tickets: General Admission – $35 and VIP – $55
Tickets can be purchased at www.fermentationfestival.com