Hopworks Releases Galactic Imperial Red At Fire On The Mountain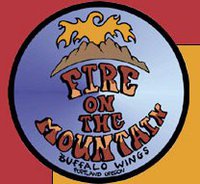 Do you love delicious, spice-tastic wings? Do you love big, bold, mind-blowingly smooth organic beers? Then you shouldn't miss out as Hopworks heads to Fire on the Mountain on Burnside to debut our Galactic Imperial Red alongside the best wings in town.
The Hopworks bike bar will be on site pouring this hopped out, rich, red beauty along with Crosstown Pale on the bike, and HUB Lager on the Fire taps.
All beers are only $3.00 (12 oz Galactic, 16 oz Pale & Lager), and there just may be a special Fire on the Mountain/Hopworks Beer Wing Sauce…
And look for Galactic on tap Wednesday 18th at Hopworks
Today: 4:00pm – 8:00pm
Location: Fire on the Mountain – Burnside
1706 East Burnside Street Portland, OR
Galactic Imperial Red Ale
Our Galactic Imperial Red boldly goes where no Red has gone before. We gave it all the Centennial and Cascade hops we've got to bring the floral and citrus flavor and aroma to Warp 5. With a rich caramel malt structure strong enough to withstand any blackhole and a warming finish that can stave off the cold of space, one sip and you'll be calling it Number One.
9.5% ABV – 22 Plato – 100+ IBU