HopWatch 2013: Where to find Pliny the Younger in SoCal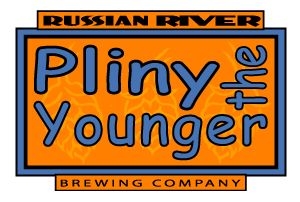 'Tis the season, SoCal hop heads! If you weren't up in Northern California for SF Beer Week and the annual release of Pliny the Younger at Russian River, you're probably wondering where you can get a taste of this highly coveted brew near you. It seems a lot more bars have decided to take the hush-hush approach this year– limited or no information presented to fans until mere days before tapping (if even that). While a few events have been happening left and right this week in the LA and San Diego areas, there are still opportunities to get a taste.
For the uninitiated, Pliny the Younger is Russian River Brewing's famous triple IPA that is often ranked among the best beers in the world. We here at TFP have been following this trend for years , but for those of you who aren't actively on the hunt, we've compiled a list of places who have announced their PTY events in the coming weeks.
Check out the list below for just some of many events happening in SoCal, and if you've got any hot tips, feel free to leave them in the comments for all of you folks on Hopwatch 2013.*Not listed are events that have already occured as well as kegs that were announced and kicked within minutes (such as the two that blew in under an hour over at Toronado SD!)
LA//OC//IE
Beachwood BBQ's Pliny Fights Cancer Charity Raffle UPDATED: Beachwood BBQ has extended the sale of their raffle tickets for this annual charity event benefiting the Melanoma Research Foundation until closing time on Sunday, 2/17!  On Monday, 2/18, 130 raffle tickets will be drawn to determine who wins their chance for some PTY. Winners may redeem their pints within 10 days. Available at the Seal Beach location only. Details here.
2/16: 38 Degrees Bar & Grill in Alhambra will honor Pliny the Younger Day with a flight of Russian River brews including: The Younger, The Elder, Blind Pig, and a special TBA beer. Beginning at 10a.m., 38 Degrees will hand out tickets at the front of the beer bar to the first 300 people to show up. Cost: $14. FB event here.
2/17: Tony's Darts Away in Burbank will be tapping their keg of Pliny the Younger on Sunday, 2/17 at 1p. The event will be open to the public and will be available on a first come, first serve basis. Pours are 6 ounces (limit 2). Get there early– space fills up fast. www.tonysda.com
2/18: Haven Gastropub & Brewery in Pasadena will offer Pliny the Younger on a first come, first serve basis at 11a.m. If a line has formed before 11a.m., Haven staff will be distributing tickets to ensure your spot in line and entitle you to your choice of one 8oz. pour of PTY for $8 or a Russian River flight featuring Pliny the Younger, Pliny the Elder, and Blind Pig for $14. ** Haven Gastropub in Orange will be offering the same deal on Tuesday, 2/19. Details here.
2/18: Hollingshead's in Orange will be tapping their Pliny at 10a.m. on a first come basis. www.hollingsheadsdeli.com 
2/19: The Crow Bar and Kitchen in Corona del Mar will tap PTY at 2p.m. on a first come, first serve basis. You'll probably want to take a long lunch for this one, folks. Details here. [Thanks for the tip, Andy!]
2/19: Mohawk Bend in Echo Park will be launching their PTY event starting with a special snack menu available in the pub area at 4p.m before the 6p.m. Pliny the Younger tapping. Dinner reservations for the Ramona Room are available and will guarantee those having dinner the chance to order PTY without having to wait in line at the bar. Blind Pig and Pliny the Elder will also be available for individual purchase (while supplies last). Pours will be 6 ounces (limit 2). FB event page here.
2/20: Tustin Brewing Co. in Tustin (duh), will be tapping their keg of Pliny the Younger on this day via a ticket process. Tickets are available starting 11a.m. for the 3p.m. tapping, so make sure to get there in time. More details here (Thanks for the tip, Miklos!)
2/21: The Surly Goat in West Hollywood will once again be hosting an epic Russian River night featuring an all- star cast of brews including Pliny the Younger (of course), Sanctification, Supplication, Blind Pig, Pliny the Elder,
and Temptation. The event will kick off at 6p.m., but Beer Passport holders with over 50 stamps can enter at 5:30p.m. A portion of all proceeds will go to charity. www.surlygoat.com 
2/23: Blue Palms Brewhouse in Hollywood will open their doors at 1p.m. for their PTY event. $20 will get you one 10-ounce pour with a portion of the proceeds going towards the Los Angeles P.A.L. Available on a first come basis, details here.
3/4: Selma's Chicago Pizzeria & Tap Room (Rancho Santa Margarita) will host their Pliny the Younger event all day starting at 11a.m. Get there early to purchase a $15 ticket which will include a glass of PTY and a commemorative t-shirt. Only one ticket per customer, redeemable until 8p– after that, your spot is up for grabs, so don't snooze on it! Details here.
San Diego County:
3/2: Churchill's Pub & Grille is back in action this year with their 10th Anniversary Renaissance/ Finest Hour bottle release. In addition to a great lineup of brews (including The Younger), they will be releasing a special
batch of Churchill's Finest Hour by Lost Abbey. Click here for more details.
Keep an eye out on Facebook and Twitter for announcements from Barbara's at The Brewery in DTLA and Verdugo Bar in Eagle Rock just to name a few others who *may* be getting some of the good stuff…