Hangar 24 Belgian Independence Day July 21st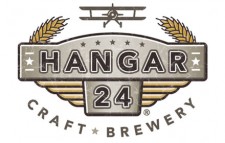 As you may know, the Belgians were among the first to start experimenting with beer – adding ingredients to their beers that weren't necessarily the norm. The Belgians' innovation has definitely inspired us to push the boundaries of beer ingredients here at Hangar 24 Craft Brewery. If you're at all familiar with our beer, you know that we brew with all kinds of ingredients including locally grown fruit, spices, and even spruce tips.
As a nod to their inspiration, we feel it's only appropriate to celebrate Belgian Independence Day here at the Tasting Room by digging through the Hangar 24 archives for all beers Belgian.
Saturday, July 21st starting at 11am, we'll have the following Belgian beers available for pints (and special Belgian flights) in the Tasting Room:
Belgian Summer Ale
Amber Saison
Palmero
Belgian Tripel (pilot batch)
2012 Pro-Am, Dark Strong Ale (pilot batch)
2011 Pro-Am, Anja Belgian Pale Ale
Does all this Belgian-talk have you craving waffles and fries? You're in luck! We'll also have our very first food truck appearance here at the Tasting Room by Crispy Waffle and Frite, beginning at 11am.
Mark your calendar and invite your friends. It's going to be a great day!
www.hangar24brewery.com – @Hangar24Brewery – Facebook