GABF 2012 Roundup: Pike Brewing, Drakes and Smuttynose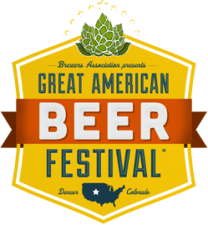 The Great American Beer Festival 2012 is rapidly approaching. Here is a run down of important GABF info from Pike Brewing, Drakes Brewing as well as Smuttynose Brewing.  Hope to see you there. Cheers!
Pike Brewing
Pike Brewing will be entering these beers into competiton as well as pouring them at the festival
Fairmont Honey Ale, category 11, Specialty Honey Beer Saison brewed with honey. 5% ABV
Saison Houblon, category 18A, American-Belgo Style Ale Saison/American IPA hybrid-Dry Hopped 6.5% ABV
Space Needle 50th Anniversary Golden IPA, category 52, American IPA 6.5% ABV
Dry Wit, category 68, Belgian Style Witbier 5% ABV
5X Stout, category 78, American Style Stout 7% ABV

Drakes Brewing
Drakes will be entering these beers in to the competition
Drake's Rye– a rye amber ale; Category: 10A; Rye Beer; ABV- 6%
Drake's Gold Ale; Category 46; English Summer Ale; ABV 5.2%
Drake's IPA; Category 51; American Style Strong Pale Ale; ABV 7%
Drake's Amber; Category 58B; Extra Special Bitter
Black Robusto Porter; Category 75; Robust Porter; ABV 6.3%
Drakes will be pouring these beers at the festival
Barrel House Sour– Light Belgian ale aged in used french oak red wine barrels, and inoculated with a blend of brettanomyces and lactobacillus.  ABV 6.5%
Scorched Earth– beech smoked imperial stout.  Smoked Beer; ABV- 10.2%
1500- Dry-hopped American Pale Ale;  American Pale Ale; ABV- 5.5%
Aroma Coma– double-dry-hopped American IPA; ABV- 6.75%
Denogginizer– Imperial IPA; Category 53; Imperial India Pale Ale; ABV- 9.75
Smuttynose Brewing
Smuttynose will be entering these beers into the competition.
Smuttynose Baltic Porter Category 43 Baltic-style Porter 9.36%
Smuttynose Robust Porter Category 75 Robust Porter 6.18%
Vunderbar Pilsner Category 26 A German Pilsner 5.1%
Smuttynose Wheat Wine Ale Category 13C Wheat Wine Ale 11.87% (previously won two gold medals at GABF 2005 and 2011)
Smuttynose Winter Ale Category 72 A Belgian-style Dubbel Ale
Smuttynose Imperial Stout 81B American Style Imperial Stout 9.98%
Smuttynose Really Old Brown Dog Category 83A Old Ale 10.08%
Homunculus Category 18 Belgo-American Ale 9.82%
Smuttynose will be pouring these beers at the festival
Smuttynose Baltic Porter – Baltic-style Porter
Smuttynose Robust Porter – Robust Porter
Vunderbar Pilsner -German Pilsner
Smuttynose Wheat Wine Ale – Wheat Wine Ale (previously won two gold medals at GABF 2005 and 2011)
Smuttynose Winter Ale – A Belgian-style Dubbel Ale