Flying Dog to Host 'The American Craft Beer Revolution' At SAVOR 2011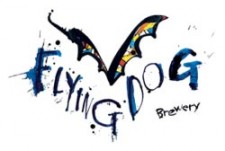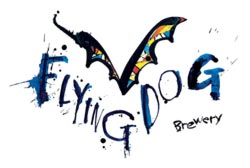 Frederick, MD – Flying Dog Brewery will host "The American Craft Beer Revolution," a panel discussion and press conference, Friday, June 3 at the National Press Club. The event will provide a platform for leaders of the industry to offer their experience, insight, and outlook while they are in Washington, DC for the Brewers Association's SAVOR: An American Craft Beer and Food Experience.
Participating panelists and their respective breweries will be providing complimentary beer for attendees to enjoy during the event, starting at 3 pm in the Holeman Lounge.
The Brewers Association will begin with a presentation on the craft beer industry followed by a moderated panel discussion between:
– Jim Caruso, Flying Dog Brewery, CEO
– Sam Calagione, Dogfish Head Craft Brewery, Founder & President
– Steve Grossman, Sierra Nevada Brewing Company, Brand Ambassador
– Rick Kempen, Bier & cO. (Amsterdam), Export Manager
– Tomme Arthur, The Lost Abbey/Port Brewing Company, COO
After the panel discussion, a social reception and meet and greet will run until 5 pm.
Due to the panelist participants and the public demand for their excellent American Craft Beer, space for this event will be extremely limited.  Arriving early is recommended to ensure entry.
ABOUT FLYING DOG BREWERY
"Good Beer, No Shit." Located in Frederick, MD, Flying Dog is Maryland's largest brewery. Their award-winning beers are distributed in 45 states and 20 countries. Recent accolades include Doggie Style Classic Pale Ale ranked as the #1 American Pale Ale in the U.S. by The New York Times. For more information, please visit www.FlyingDogAles.com.
ABOUT THE BREWERS ASSOCIATION
The not-for-profit trade association dedicated to small and independent American brewers, their craft beers and the community of brewing enthusiasts. The Brewers Association (BA) represents more than 70 percent of the brewing industry, and its members make more than 99 percent of the beer brewed in the U.S.  For more information, please visit www.CraftBeer.com
CONTACT
J.T. Smith
Local Beer Guy
Flying Dog Brewery
Frederick, MD 21701