Fegley's Brew Works – Calling all Homebrewers and Craft Beer Enthusiasts!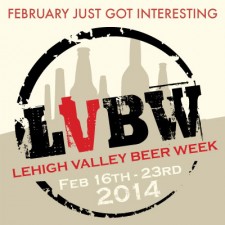 On behalf of Lehigh Valley Beer Week, Fegley's Brew Works would like to invite you to join us on August 23rd for the 'Be Our Brewer For a Day Festival' and homebrew competition.
We're asking all homebrewers to put their skills to the test. HURRY, applications for homebrewers must be submitted by this Sunday, June 23rd to [email protected]. Go here to fill out the application. Bring in 5 gallons your best homebrewed beer and let the people decide what the official beer of 2014 Lehigh Valley Beer Week is going to be.
Attendees of the festival will vote for the winning brew, so craft beer fans – make sure to get your tickets now to cheer on your favorite homebrewer and brew.
All ticket proceeds of the August 23rd festival will benefit the Lehigh Valley Beer Week 501(c)6 organization. LVBW is scheduled for February 16th to February 23rd, 2014.
To get tickets and for more information, click HERE
We're looking forward to seeing everyone support Lehigh Valley Beer Week!
Cheers,
Lehigh Valley Beer Week and Fegley's Brew Works