Exclusive Details – Collaboration Beer Set to Be Brewed for Philly Beer Week 2010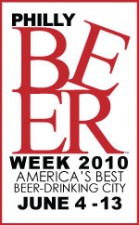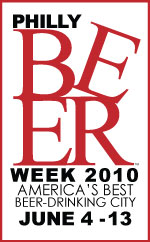 We have just learned details on a big collaboration beer is being brewed amongst some of the biggest names in the Philly Craft Beer Scene.  This beer is set to be named and brewed tomorrow, May 7, 2010.
From our sources, we have learned that Sly Fox, Yards, Victory, Stoudts and Troegs will be collaborating on an ESB to be brewed at Sly Fox's brewery in Royersford.  Here are the facts we have so far, more to come in the next day or so.

The beer style is an ESB.
The ABV should be hovering around 6%.
The Beer will be unveiled at Opening Tap, Mayor Nutter will use the Hammer of Glory to tap the first firkin.
This will be keg/draft only.
This will be a 20 bbl batch which comes to about 40 kegs.Should be available at Opening Tap and other Philly Beer Week sponsored events.
Click here for more info on Philly Beer Week 2010!