Celebrate Schlafly Beer's 21st Anniversary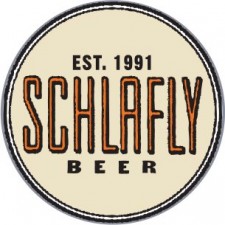 Come and celebrate with Five Great Ways To Help Us Celebrate Our 21st Birthday!

Join us at The Pageant for our 21st Birthday Party With The Bottle Rockets
Saturday, January 5th 2013 at The Pageant – Free Concert Featuring Bunnygrunt, Old Lights, and The Bottle Rockets
Online Tickets Are No Longer Available.
Tickets are only available in person at both the Schlafly Tap Room (2100 Locust Street) and Schlafly Bottleworks (7260 Southwest Ave.). While Supplies Last. Limit 2 per household. Must be 21+ to attend.
* Tickets Do Not Guarantee Entry
Ticket distribution is in excess of venue capacity. Entrance to the venue and seating (where available) is general admission and available on a first-come, first-served basis, and subject to capacity. Early arrival is advisable to secure admission and your ideal vantage point, but cannot be guaranteed. Tickets do not guarantee entry into the performance.
21st Anniversary Party at The Schlafly Tap Room
Wednesday, December 26th 2012 at The Schlafly Tap Room – 1991 Beer Prices All Day – Live Music
Schlafly No.21: Single Malt Scottish Ale
Limited Release in 750 ml Bottles – Brewed with Optic Barley and Aged in Freshly-Emptied Scotch Whisky Barrels
Schlafly Beer Tap Takeover at Pi Pizzeria
Kickoff Party Friday, December 28th 2012 at 7PM – 21 Styles of Schlafly Beer – Takeover Runs Thru Saturday, January 5th 2013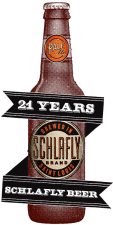 21st Anniversary Keep The Glass Promotion
Show up on a special night and keep your commemorative Schalfly Beer 21st Anniversary Pint Glass when you buy a Schlafly (while supplies last).
Fri. 12-7: Highway 61 Roadhouse
Fri. 12-7: Riley's Pub
Sun. 12-9: Market Pub House
Tues. 12-11: The Royale
Wed. 12-12: Hammerstone's
Thurs. 12-13: Three Monkeys
Fri. 12-14: Handlebar
Sun. 12-16: McGurk's Irish Pub
Tues. 12-18: Felix's Pizza Pub
Tues. 12-18: Friendly's Sports Bar & Grill
Thurs. 12-20: Tom's Bar and Grill
Every Tuesday in December – Cicero's
www.schlafly.com – @Schlafly – facebook