Celebrate Beer Belly's 2nd Anniversary With One-Off Beer By The Bruery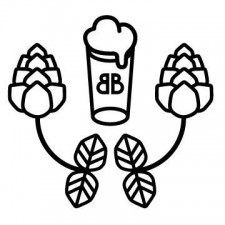 Our friends over at Beer Belly are celebrating their 2nd Anniversary this weekend. Below is there incredible beer lineup from Friday May 17th thru Sunday May 19th.  In addition to this tap list, they will be tapping a very special one-off beer brewed by Patrick Rue of The Bruery in Placentia, CA.  Read on for tap list and food specials. The Full Pint will be popping in for high fives and fist bumps. Cheers!
Friday, May 17th
Ballast Point Victory at sea
Lost Abbey Deliverance
Lagunitas A Little Sumpin' Wild
The Bruery Tart Of Darkness
Cismontane OSO Rye porter
Saturday, May 18th
Almanac Farmers reserve #2
Lost Abbey Mayan judgement day
Firestone Walker Sucaba
Hangar 24 Russian Imperial Stout
TAPS Imperial Balinese stout
The Bruery White Oak
Sunday, May 19th
The Bruery x Beer Belly COLLABORATION: FUBRue (details below)
Ladyface Palo Comado XPA
Beachwood The Falcon IPA
Smog City Quercus circus
Craftsman Cave art
The Bruery Sour in the rye
Almanac Barrel noir
Lost Abbey Cuvée de Tomme
Hangar 24 Hammerhead
Firestone Walker Anniversary XVI
El Segundo Standard Crude
Eagle Rock Tart Noir
Sunday's celebration will feature a very special anniversary collaboration beer made for us by The Bruery. FUBRue (For Us, By Rue) is a blended sour made with jujubes, black sesame seeds, and azuki red beans…we're honored and ecstatic about having the opportunity to have a special Bruery beer so we hope you can come on out to try it.
In addition to the crazy beers…we've decided to close our kitchen on Sunday and have invited Kogi (1-3pm) and Seoul Sausage (5-9pm) to come out and hawk their goods!
Last year was a lot of fun, and this year is looking like it's going to be something special.
Beer Belly is located at 532 S Western Ave, Los Angeles, CA 90020