Cascade Brewing – Releases for Spring 2011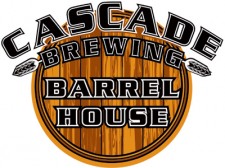 Happy Tuesday, Sour Beer Lovers!
Tonight's Tap It Tuesday at 6 pm is "Elderberry."  This live barrel of NW style sour red ale was initially aged for six months in French oak wine barrels, then additionally aged on elderberries.  Sharp wine, dark raisins, red grapes and cereal notes greet you on the nose.  Tart dark fruit and grapes on the palate lead to a sparkling crisp dry finish with hints of fresh elderberries and grape skins.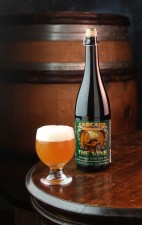 This Sunday, we will release 10 cases of The Vine '08.  This Northwest style sour blends soured tripel, blonde and golden ales that were then fermented with the juice of white wine grapes. It's a delicious offering that appeals to both beer and wine drinkers.   Vintage bottles cost $22 and are sold ONLY at Cascade Brewing Barrel House, 939 SE Belmont (not at the Raccoon Lodge).  We do not ship or hold on reserve any of these bottles.  On vintage sale days, the Barrel House opens at 10 am, with sales starting at 11 am sharp. Those who arrive prior to the sale receive a number and are served in order when the sale begins, so it behooves you to arrive early.  Limit 2 bottles per person.
We have a film crew shooting at the Barrel House all day tomorrow for a classified project. They're looking to shoot fan-related material starting at 4 pm, so stop by after work for a beer and you might end up on TV!
We currently have two Saisons on tap to get you ready for our first Saison Festival.  Saison Fume is our spin on a classic farmhouse Saison.  A slight herbal and spice note gives way to aged hops and soft cold smoke in the nose.  Sweet malt, aged hops and spices yield to a hint of smoke and lingering spice burn.  Saison de la Maison greets the palate with hints of tropical fruits, sweet fresh grass, and spice notes reminiscent of star anise and red peppercorns.  The initial sip offers sweet malt and spice, followed by a crisp spice and hop bite.
These should whet your whistle for our Saison Festival coming up Saturday, May 7.  We've got 18 Saison ales and ciders lined up from across the nation, including Block 15, Boulevard, Breakside, Buckman, Brasserie Dupont, Cascade, Double Mountain, Green Dragon, Oakshire, Stillwater, Two Rivers Cidery & Upright.  The festival runs from Noon to 10 pm and also features live music.  Admission is free – to drink, either bring a 14 ounce plastic festival mug from home, or purchase a Cascade mug for $3.  The event takes place on the production side of the Cascade Brewing Barrel House.  The Full Pint will have more details on this later…stay tuned.