California Beer Festival Returns To The Inland Empire In San Dimas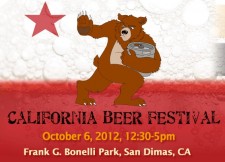 San Dimas, CA – The California Beer Festival (CBF) is coming back to the Inland Empire, bigger and better in 2012! CBF Claremont has moved, just 7 minutes away, to beautiful Bonelli Park! CBF San Dimas will be everything you've come to expect from the California Beer Festival with over 70 craft brews on tap, live music, mouth watering food and few special surprises! CBF is the event of the year for any beer enthusiast! CBF's main goal is to shine a light on the craft beer movement and celebrate great beer!
For one low price, you will receive a souvenir tasting cup to sample some of the best craft beers from around the state, enjoy delicious food and listen to amazing music. This event will sell out, space is very limited. Purchase your tickets today to ensure a great time!
Proceeds benefit the Gen Giammanco Foundation, a non-profit organization that provides financial support to student-athletes to assist in their pursuit of both scholastic and athletic success in the city of San Dimas.
Among the breweries attending CBF/San Dimas: Karl Strauss Brewing Company; Ouroboros Ales; Inland Empire Brewing Company; Stone Brewing Company; Black Market Brewing Company; Tap It Brewing Company; Firestone Walker Brewing Company; Ass Kisser Hand Crafted Ales; Earl's Gone Wild; Cosmic Ales; Alaskan Brewing Company; Lagunitas Brewing Company; Bruvado Premium Mexican Lager; Hangar 24 Craft Brewery; Woodchucker Cider; Total Beverage Solutions; Big Cheese Pizza Co.; JT Schmid's; Singha Beer; Clarmont Craft Ales; Kat Daddy; Burt's Honey Wheat; Stone; BJ's; and Eureka Gourmet Burgers and Craft Beer. "California Beer Festival's main goal is to shine a light on the Craft Beer Movement and celebrate great beer," says CBF Producer, Vincenzo Giammanco.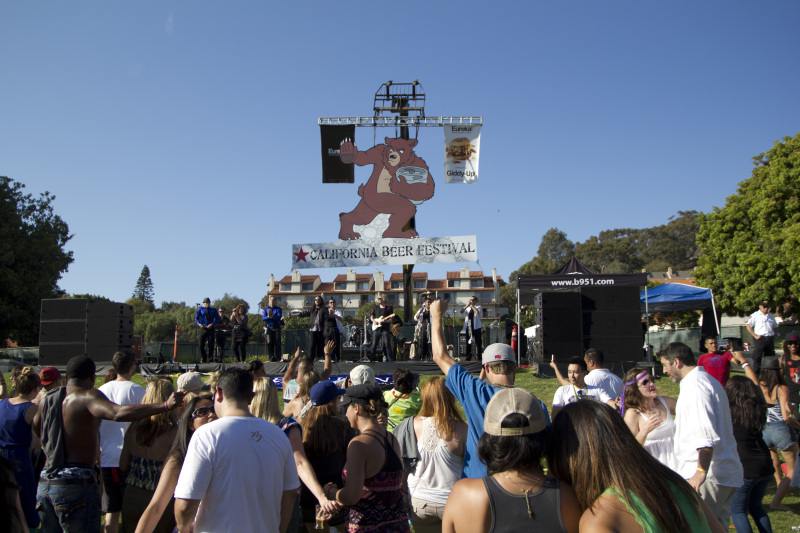 Nearly four thousand beer-loving attendees recently descended on Ventura's Mission Park for the two-day California Beer Festival/Brews Blues & BBQ, which featured a barbeque contest, 5K Run, and live entertainment by the Fabulous Thunderbirds.
www.californiabeerfestival.com