Boulder Beer Co. Anniversary Party benefits Community Food Share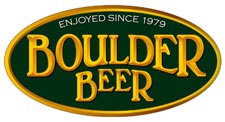 Boulder, CO – To celebrate their heritage and help to raise money for Community Food Share of Boulder County, Boulder Beer Company invites one and all to the GOATSHED REVIVAL on Saturday, August 23rd, from 12 – 7pm. The Goatshed Revival will take place at Boulder Beer Company, 2880 Wilderness Place, Boulder, Colorado.
In 1979, two homebrewing CU professors were granted the 43rd brewing license in U.S. history and a brewing revolution began in Colorado. They set up the original brewhouse in a goatshed north of Boulder, so to commemorate their heritage in the goatshed and to celebrate how far the brewery has come, Boulder Beer wants to toast its 29th year of craft brewing with style. And what better way to do so than to spread the love and help out local people in need!
Partnering with Community Food Share, the brewery will raise funds during the Goatshed Revival that will provide food for local individuals and families in need. The event is free to all ages; however, a suggested donation upon entering the festival, as well as proceeds from the event, will go directly to Community Food Share.
Over 40,000 people in Boulder and Broomfield Counties live at or below the poverty line and are at risk for hunger and food insecurity. Community Food Share exists so that all people in Boulder and Broomfield Counties are food secure. The average monthly income of the organization's clients is $850, and approximately 15% of those served are families. In 2007, Community Food Share distributed over 4.5 million nutritious meals, which is over 1 million more meals than in 2006. Every $1 raised at the Goatshed Revival will provide four meals for Community Food Share's clients.
Entertainment at the Goatshed Revival this year includes live music from Riff Raff followed by Bull Mary, dancing, games, giveaways, auction items, an outdoor grill and beer garden and brewery-fresh draft beer. Games include a Cornhole (Bags) Tournament and "Trikelocross" – an outdoor tricycle race course! Brewery staff will also be conducting free brewery tours every half hour from 12:30 – 5:30pm.
Each year, Boulder Beer also taps a special commemorative beer at the Goatshed Revival, and for the second year in a row, the brewery has decided to let homebrewers compete to have their beer on draft at the party. The winning homebrewer this year is Kjell Wygant with his winning Saison-Style Ale. He will be brewing 55 gallons of his winning recipe with the Boulder Beer brewers to tap at the Goatshed Revival.
For more information on the Goatshed Revival, or the 29 years of brewing at Boulder Beer Company, please contact Tess McFadden at 303.444.8448 x29 or visit their website at www.boulderbeer.com
For more information on the dedicated work of Community Food Share, please contact Terry Tedeschi at 303.652.3663 x207, or visit their website at www.communityfoodshare.org