Odell Brewing releases Woodcut No. 1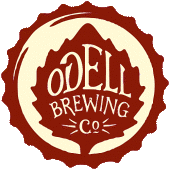 From Barrel to Bottle
Odell Brewing Releases Woodcut No. 1 Oak Aged Ale
On August 18th, 2008 Odell Brewing Company of Fort Collins, Colorado will release its Woodcut No. 1, the first in its Woodcut series of barrel-aged beers.
In the fall of 2007, Odell Brewing received its first shipment of oak barrels from Canton Cooperage in Kentucky. The barrels, cut from new American oak, were specifically crafted with a medium toast to give the beer added flavor and depth.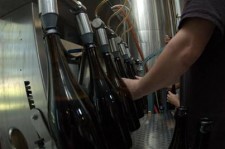 Woodcut No.1 was crafted with select hops and malted barley on Odell Brewing's five barrel brewing system. After fermentation, the beer was chilled and then transferred to the oak barrels for aging.
As the beer matures, the wood imparts many complex flavors and aromas. Hints of vanilla, almonds and dried fruits compliment the caramel malt sweetness of this oak-aged ale.
"The Woodcut project has been a great opportunity for our brewers to broaden their brewing horizons as well as offer an intriguing and distinctive beer to our customers," said Doug Odell, brewmaster and brewery founder.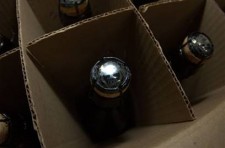 The brewery also invested in new equipment to hand bottle the oak-aged ale into 750 ml cork finish bottles. Brewers evaluated the various barrel blends, carefully selecting the blend to bottle. Woodcut No. 1 will be bottle conditioned allowing the beer to naturally carbonate. Each bottle will be signed and numbered by the brewer.
Odell Brewing will release only approximately 120 cases before retiring the label. Woodcut No. 1 Oak Aged Ale will be available at a suggested retail price of $24.99 per bottle. The next offering in the Woodcut series will be a Golden ale.
Odell Brewing is a proud sponsor of the Cicerone Certification program and an award winning brewery, nationally and internationally:2008 North American Beer Awards – gold medal for 5 Barrel Pale Ale. 2008 World Beer Cup® – gold medal for IPA, silver medal for Double Pilsner, silver medal for Cutthroat Porter. 2007 Great American Beer Festival® – gold medal for IPA, silver medal for Easy Street Wheat, bronze medal for Extra Special Red. 2007 Stockholm International Beer Festival – bronze medal for 5 Barrel Pale Ale. 2007 Australian International Beer Awards – silver medal for 90 Shilling, silver medal for Cutthroat Porter, silver medal for Easy Street Wheat and bronze medal for 5 Barrel Pale Ale.