Bootlegger's 3rd Anniversary Celebration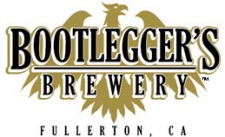 April 23th (Saturday) – Save the date. We will be celebrating our 3rd anniversary with a big anniversary party. The celebration will be held at a secret location near our brewery. Parking and check-in will occur at the brewery 401 S Richman Ave Fullerton CA and attendees will be bussed to the secret location.
Details on the event and tickets can be ordered online for $32 (plus a service charge) or can be purchased at the brewery ahead of time. Additional tickets may be available at the door for $35, but will depend on availability
Tickets are available now here. http://www.brownpapertickets.com/event/170654
Included in the ticket price will be:
– 2 Food Tickets (1 for each of the two trucks)
– 10 taster tickets (additional tickets will be available for purchase)
– Commemorative tasting glass
– Live bands and DJ
– Around 30 house beers on tap including several barrel aged rarities and sour beers
– Collaboration desert with the gourmet food trucks
– Plus more!
In addition, we will be unveiling our 78 anniversary ale.
A Partial list of beers (subject to change) that will be on tap are as follows:
Bourbon Chaos
Brandy Chaos
Sour 76 with Cherries
77 Anniversary
78 Anniversary
Imperial Phoenix (Bourbon Barrel Aged)
Imperial Phoenix
Imperial Phoenix (Extra Chipotle)
Nose Job IPA
Spring Ale
Black Phoenix
Rocco Red
Dry Hopped ESB
Golden Chaos
Palomino
Rustic Rye
Old World Hefeweizen
Dr. Tongue
Lambic #2
Lambic #5
Prohibition Mild
Plum Riot
Knuckle Sandwich
– Session #1 12:00 pm – 4:00 pm
– Session #2 5:00 pm – 9:00 pm
Session #1 food trucks (subject to change)
– The OC Food Truck
– Swing Kitchen
Session #2 food trucks (subject to change)
– Dos Chinos
– Bacon Mania
Thanks,
Aaron Barkenhagen
Proprietor/Head Brewer
Bootlegger's Brewery