Blue Palms Brewhouse – 2nd Annual Ultimate Brown Bag Tasting and Brunch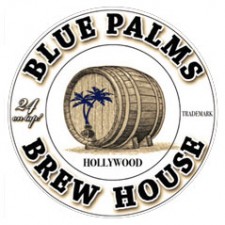 Blue Palms Brewhouse in Hollywood, CA will be holding their 2nd Annual Ultimate Brown Bag Tasting and Brunch June 11, 2011.
This is a wonderful event for anyone who loves great craft beer, and is looking to expand your mind and taste buds. Read on to find out how you can join in on the fun. Cheers, TFP
On Saturday, June 11th, Blue Palms will host our 2nd Annual Ultimate Brown Bag Brunch, a unique beer festival featuring 24 great craft beers on draft, all served "Brown Bag Style"– with brown paper bags covering the tap handles and concealing their identities. The Ultimate Brown Bag commemorates the 2nd anniversary of our monthly Brown Bag Nights, which are structured around unique themes each month, ranging from specific beer …styles to more abstract categories like "Best of 2010." The main idea with these tastings – and with this festival – is to create a fun opportunity to strip down any preconceived notions about the beers you are drinking, and focus simply on the sensory experience of what's in the glass.
For our festival, we will be serving 24 beers in 3-ounce samples, grouped in "Brown Bag Night" themes. To kick off the event at 10:30 AM, we will be offering a full brunch spread from the Blue Palms kitchen, with an exciting mix of unique twists to the traditional brunch formula. Beers will be poured from 12:00 PM until 4:00 PM, when we will reveal all of the taps before Blue Palms opens for business as usual.
You can expect to see a spread ranging from exciting, limited beers, some one-offs, some standbys, and some possibly undiscovered or unheralded gems. Space is limited for this event and we do expect it to sell out (as it did last year), so buy your tickets soon!
Date
Saturday, June 11th 2011
10:30 AM to 4:00 PM
Blue Palms open for regular business at 4:00 PM
Price:
$45 per person– includes festival beers, tax and gratuity
$55 per person– Brunch and early admission
Follow this link for tickets and directions.