Belgium Comes To West Chester 2011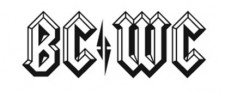 West Chester, PA – On Saturday, January 29, beginning at 1 p.m., head brewer Larry Horwitz will bring together a host of the East Coast's finest craft brewers at Iron Hill Brewery & Restaurant for their annual Belgium Comes to West Chester event celebrating Belgian beers.
Guests will meet the brewers and discover new Belgian styles on a pay-as-you-go basis; samplers will be offered and t-shirts will be available for sale.
"This is the only event that brings together so many top breweries to celebrate Belgian-style beers in one place," says Horwitz, who will join brewers from at least five other Iron Hill locations in bringing their finest Belgian-style beers to the event. The list of Iron Hill beers that will be pouring include: Fred, Sour Dubbel, Wee Funky, Saison du Hill and Quadrupel.
Other guest beers and breweries will include: Sorachi Ace and Local One from Brooklyn Brewery; Tripel Threat from Cambridge Brewing Company; Dark Abby from Devil's Backbone; Red and White from Dogfish Head; Exit 4 Hoppy Tripel from Flying Fish; No Name [Cannibal Tribute] from Harpoon; Brut from Ithaca; Black Tulip Tripel Ale from New Holland; Rudy's Kung Fu Grip from Nodding Head; Something Belgian from Rock Bottom; Ichor from Sly Fox; Stumblin' Monk from Stewart's; Tripel from Stoudt's; Scratch 34: Tim's Belgian Brown from Troeg's; Golden Monkey from Victory; and Trubbel de Yards from Yards.
All beers will be available for $5.75 per 12 oz.; Iron Hill Mug Club members will get a special one-hour preview from 12 noon until 1 p.m. and the doors will open to the general public at 1 p.m.
Founded by home brewers Mark Edelson and Kevin Finn and restaurateur Kevin Davies in Newark, DE in 1996, Iron Hill Brewery & Restaurant is the region's fastest-growing restaurant group, blossoming from one restaurant and brewery to eight locations across the mid-Atlantic. Each is dedicated to producing and serving top-quality hand-crafted beers and cuisine in a warm and hospitable setting, and all are open seven days a week for lunch and dinner. Their acclaimed beers have accumulated a wealth of awards from the nation's top beer festivals, and their restaurants have earned more than 100 "Best of" nods from local and national publications.
For more information about Iron Hill Brewery & Restaurant, or to make a reservation at any of their locations, please visit www.ironhillbrewery.com.