Beer, Bourbon and BBQ Festival Comes To Manhattan Jan. 30th 2010!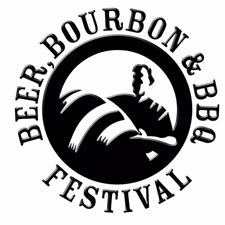 Squeal Like A Pig!  The First Annual Beer, Bourbon & BBQ Festival Comes To Manhattan
The show sweeping the country comes to the Big Apple
New York, NY – The First Annual Beer, Bourbon & BBQ Festival, produced by The Trigger Agency, is coming to LA.VENUE in West Chelsea (11th St & 28th Ave) on January 30, 2010. The all-you-care-to-taste extravaganza is being held in two sessions: The VIP Whole Hog & Bacon Session from Noon to 4:00 p.m. and the Afternoon Session from 5pm – 9pm.
A souvenir glass is included with ticket purchase and offers guests unlimited tasting of the best beers and finest bourbons. Delicious barbeque is available throughout the day at an additional expense. For the VIP session – bacon and barbeque are included. The event offers live music, exhibits, hot sauce samplings, tasting seminars, a cigar bar and much more for the knowledgeable thirsty connoisseur.
"We're very excited to have this event hosted in Manhattan. We've had lots of success with this event up and down the East Coast, welcoming well over 150,000 guests in the past three years. But, to be able to have a hoedown – right in the middle of Manhattan is a thrill that we couldn't pass up. We'll have folks from the financial district saying 'Ya'll' before this is over with," says Greg Nivens, President of Trigger Agency. "We look forward to a successful first year and many years to come. New Yorkers can expect the best in beer, bourbon, barbeque, bluegrass and bacon!"
With over 60 beers, 40 bourbons and plenty of barbeque, everyone is sure to find something they love. Craft beers include: Heavy Seas, Dogfish Head, Flying Dog, Widmer, Redhook, Woodchuck Ciders, Smuttynose, Sierra Nevada, Magic Hat, Brewery Ommegang, Blue Point Brewing, Abita, Original Sin, Sixpoint, Lagunitas and many more. Bourbons include: Van Winkle, Wild Turkey, Russell Reserve, Wild Turkey American Honey, Evan Williams, Elijah Craig, Bernheim, Eagle Rare, 1792 Ridgemont Reserve, Buffalo Trace, Blanton's Single Barrel, Benchmark, Ancient Age, Maker's Mark, Baker's, Booker's, Knob Creek, Basil Hayden, Noah's Mill and many more. Other spirits on-site will include Tullamore Dew Irish Whiskey and Firefly Sweet Tea Vodka.
Barbeque and Southern cuisine will also be in abundance from pulled pork, beef brisket, chicken, and ribs. To compliment them, guests can enjoy BBQ beans, greens, cornbread and so much more. Bacon will rule the VIP session as over 10 different bacons are shipped in from around the world for sampling. Local restaurants will also be sampling their favorite Southern dishes to show guests.
Along with the vast food, spirits and beer tasting, attendees will have lots of other great activities at the event. The Tasting Theater will feature tasting classes and seminars designed to highlight the flavor profiles of different bourbons and spirits. Harlen Wheatley, Master Distiller for Buffalo Trace, will give a seminar on the latest in Kentucky. Food and pairing seminars will approach beer and bourbon as an enhancing flavor accoutrement to classic Southern dishes. Other seminars will be dedicated to the wonders of bacon in modern menus.
Past the Tasting Theater, guests can enjoy the talents of some of New York's finest bluegrass musicians on the Haymarket Main Stage. Doug Yeomans & Mountain Run will play both sessions along with the M Shanghai String Band. There will be a mechanical bull and hand-rolled cigars for purchase or to smoke in the heated outdoor cigar lounge.
Tickets are limited and both sessions will SELL OUT. The VIP Whole Hog & Bacon Session is $95.00 in advance only. Afternoon Session tickets are $75 in advance, $95 at the door. All tickets plus applicable NY taxes. Designated Driver admission is also available for $39.00 and includes admission to the event only. This is a 21+ only event. For more information on purchasing tickets for the Beer, Bourbon & BBQ Festival, please visit www.BeerAndBourbon.com or call 800-830-3976. Members of the press will be admitted at no charge, but must arrange proper credentials with Schawn Walters by calling 410-878-9900 ext. 108. Companies interested in exhibiting or sponsoring, please call Anne Fitzgerald 410-878-9900 ext. 103.