Beachwood BBQ Event for MS and LA Beer Week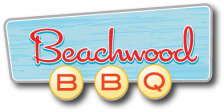 Beachwood BBQ of Seal Beach CA holds a special event to raise funds for Multiple Sclerosis and Holds a Beer Dinner during LA Beer Week with The Bruery.
4th Annual Beachwood BBQ Multiple Sclerosis Fundraiser – Thursday, September 30, 2010
Beachwood BBQ, The Long Beach Hop Heads and Team Crash invite you to attend the 4th Annual MS Fundraiser held at Beachwood. We'll be raffling off many fabulous prizes, including rare beers, T-Shirts, beer-attire and gift certificates. In addition, $1 of every pint sold the entire day will go towards research and support for those affected by MS. Gabe will have a great beer line up (check out the HopCam) to help support the fundraising efforts…so bring a designated driver and drink a little extra. Raffle starts at 9pm. So arrive early, grab your bar seat and buy your tickets.
Beachwood BBQ Beer Dinner Featuring The Bruery for LA Beer Week
In celebration of LA Beer Week, Beachwood BBQ is delighted to be hosting our second annual beer dinner featuring The Bruery. As many of you know, for special dinners we like to change things up from the BBQ that you are familiar with. For this particular evening we have planned a six course molecular gastronomy dinner. For those of you unfamiliar with this style of cooking, we're taking familiar ingredients and reintroducing them to you using a host of advanced cooking techniques and equipment. Because of the experimental nature of the beers produced by The Bruery we thought it appropriate to pair their beers with this style of food. Patrick Rue and his team will be on hand to guide you through the beers.
Now to get down to business
The dinner will be held on Monday October 11, 2010.
There will be ONE SEATING at 6:30pm. The cost of this six course dinner including beer is $85/person. (plus tax and gratuity) Before and after the event, the bar will be available for you to enjoy pre and post dinner brews. This is a reservation only dinner. The seating will be limited to 40 people. No parties larger than 4. Parties of 2 may be seated with other parties of 2. The option to split meals is not available. The regular menu will not be available. Credit card numbers will be taken to secure reservations. Reservations must be cancelled 48 hours before the event or you will be charged the full amount of the dinner. Reservations are on a first come, first served basis. In order to make your reservation you must send an email to [email protected]. In the email you must include, name, phone number and number of people in your party. You will be notified by email if your reservation has been made. We will contact you directly for a credit card confirmation.
The Menu…
The menu is as follows, please note no modifiers or substitutions and there will be no vegetarian option available. Food allergies need to be discussed with Gabe ahead of time to ensure you can participate. The menu might alter slightly as better ideas are born.
Course 1
Soup, Salad and LN2
Paired with Saison de Lente
Course 2
Halibut "Filet" and Crab
Paired with Gunga Galangal
Course 3
Duck Tamale, Foie Gras Air and Cotton Candy
Paired with Autumn Maple
Course 4
Kangaroo with Mango and Juniper
Paired with Old Towne Red
Course 5
A Study of Textures by Way of Cheese and Berries
Paired with Mélange #7
Course 6
Untitled.
Paired with Barrel Aged Coton, Black Tuesday and Mélange #3.
###
Click here to learn more about Beachwood BBQ
Click here to sign up for The Full Pint's Mailing List