Baltimore Beer Week 2012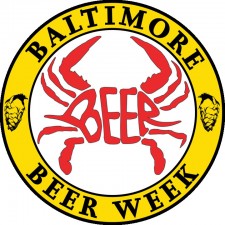 The 4th annual Baltimore Beer Week will be taking place October 19th – 28th, 2012. The full 10 days of the event will play host to well over 300+ total events at nearly 70 or more venues from all over the region including Laurel, Bel Air, Hagerstown, Millersville, Columbia, Ellicott City and of course the rest of the immediate Baltimore metro area. With this kind of excitement going on the Baltimore region has every right to be proud of its brewing heritage and the plethora of exciting beer bars, restaurants and beer-based emporiums who will be hosting this smorgasbord of beery events.
There has never been a more exciting time in American Brewing history – the movement from National to local, from mass produced to hand crafted and from quantity to quality can be seen in every segment of today's beer market place.
Baltimore Beer Week is a celebration of this movement – a celebration of all things beer in the Land of Pleasant Living. We know you want a week full of hundreds of beer-centric events and happenings at all of the area's finest establishments – Baltimore Beer Week hears you loud and clear and is here to deliver.
So raise your glass to the diversity and enthusiasm that makes up today's beer landscape – and come join us during Baltimore Beer Week for a few memorable moments of your own.
Cheers,
The Baltimore Beer Week Organizing Committee
www.baltimorebeerweek.com – @BaltBeerWeek – facebook