Ballast Point 14th Anniversary Beer Fest and Charity Event Info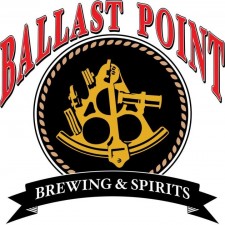 We just plucked this straight from Ballast Point's Facebook. It's crazy that a brewery that seems fairly new to many of us, is already 14 years old. That makes them as old as the likes of Stone and Alesmith.  If you are in the San Diego area next week, make sure you check this event out. Most anniversary festivals have been closer to $40.00, while this one is only $20.00 . For the line up of breweries attending, you can't beat that. – Cheers, TFP
Ballast Point's 14th Anniversary Beer Fest and Charity Event is Saturday, October 16th! Will you be there? For only $20.00, you can't beat it. There will be 45 Ballast Point brews on tap and 18 confirmed guest breweries. $20.00 will get you 10 tasters and a great time, with live music and food! All of the proceeds benefit the NTC Foundation as well!
Saturday, October 16 · 1:00pm – 5:00pm at NTC Promenade 2875 Dewey Road San Diego, CA
Live Music By:
The Firkins
Lexington Field
Pau Hana

Attending Breweries:
Alesmith
Breakwater Brewing
Coronado Brewing
Gordon Biersch
Green Flash Brewing
Karl Strauss Brewing Co.
La Jolla Brewhouse
Lightning Brewery
New English Brewing
Oggi's / Left Coast
Pizza Port
San Diego Brewing
San Marcos Brewing
Stone
The Bruery
Firestone Walker Brewing
Lagunitas Brewing Co.
Strand Brewing
Eagle Rock Brewing
Food vendors:
Pizza Port
Black's BBQ
Caffe Calabria