An Early Christmas from Alesmith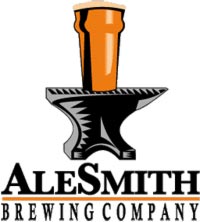 It's that time of year again! As usual, no one knows how December crept up on us so fast. Time for hot chocolate, gingerbread cookies, and a tall, tasty pint of Winter YuleSmith.
Are you in need of a beery gift for someone you know? Fear not! AleSmith will hold regular retail hours until Christmas. We'll have plenty of beer to sell, as well as T-shirts, sweatshirts, sweatpants, and Horny Devil underwear!
Please read on to find out what's up with AleSmith for the month of December, including BARREL-AGED OLD NUMBSKULL, Winter YuleSmith and Speedway Stout cask dates and a tasting with Holiday Wine Cellar!
2007 Barrel-Aged Old Numbskull!
Ready for more Bourbon Barrel-Aged Old Numbskull? A batch of 2007 will be ready for purchase at the brewery on Friday, December 12th, sale starting at noon. Once again, Jessica will be the one handing out the tickets, this time starting at 10am. Your ticket represents your place in line when the sale starts at noon. Price is $20 per bottle with a four (4) bottle limit, and we do reserve the right to change the allotment during the sale. You can purchase these bottles with cash or credit card, although cash makes it all go faster! Also, make sure you have your photo ID with you.
Winter YuleSmith!
AleSmith's winter seasonal, YuleSmith, has returned in time for the Holidays! YuleSmith is a hoppy, yet balanced, Imperial Red ale. Rich malt flavor is gently balanced with an array of American hop varietals, creating a delicious winter warmer. YuleSmith weighs in at 8.5% alcohol by volume and is available on draft and in 22 oz. bottles. Look for YuleSmith at your favorite bar, restaurant, liquor store; or come by the brewery for 1/2 gallon growler fills and case purchases. Also, keep an eye on your email for future Winter YuleSmith cask dates.
Speedway Stout Cask @ The Linkery Tuesday, December 2nd, 2008
That's right! Speedway Stout on cask at The Linkery on December 2nd! Speedway …Linkery…'nuff said. Better get there early!
Winter YuleSmith Cask @ PB Tap Room Wednesday, December 3rd, 2008
Each Wednesday a new local cask is served at the Tap Room, and Wednesday, December 3rd just happens to be Winter YuleSmith! The cask will be tapped at 4pm, with $3.50 pints until 7pm. Winter Yule on cask with some Tap Room pizza sounds delicious!
Winter YuleSmith Cask @ O'Brien's Thursday, December 4th, 2008
We're happy to say that the folks at O'Brien's will be serving a cask of Winter YuleSmith as one of their Strong Ale Fest Pre-Party brews on Thursday, December 4th. Along with other great local beers (like Ballast's Three Sheets Barleywine and Stone's 11th Anniversary Black IPA), Winter Yule should fit right in!
12th Annual Strong Ale Festival Pizza Port Carlsbad Friday and Saturday, December 5th and 6th, 2008
It's time again for the Pizza Port Strong Ale Festival, celebrating "75 beers for 75 years" marking the full repeal of Prohibition. This year they'll be serving about 75 beers of over 8% alcohol, AleSmith included! $25 gets you in with a commemorative glass and 8 taster tickets ($1 for each additional 4 oz taste). If you were planning on going to the VIP session on Friday, looks like its already sold out! Remember to cab it or bring a DD, and be safe! More information here.
AleSmith Tasting at Holiday Wine Cellar Thursday, December 18th, 2008
Our friends at Holiday Wine Cellar will be holding an AleSmith tasting on Thursday, December 18th starting at 6pm. $25 will cover your tasting, glass and food. Tickets will go on sale December 1st and can be purchased at the store (302 West Mission Avenue, Escondido, CA) or over the phone (760.745.1200). We hope to see you there!
Open Hours, Brewery Tours and *Upcoming Holiday Hours*
AleSmith is open for growler fills, bottle sales and sampling on Fridays from 3pm-5pm and Saturdays from 1pm-4pm.
A tour of the brewery is conducted on the last Saturday of each month, starting at 1pm. Please call (858.549.9888) or email ([email protected]) to reserve your spot on the tour!
Our next tour dates:
Saturday, December 27th, 2008
Saturday, January 31st, 2008
*Please note December/January holiday hours:
Friday, December 26th CLOSED
Saturday, December 27th open regular hours 1pm-4pm
Friday, Jan 2nd, 2009 CLOSED
Saturday, Jan 3rd, 2009 open regular hours 1pm-4pm
AleSmith Online Giftshop is Open
Can't make it to the brewery to pick up an AleSmith T-shirt, pint glass or bar towel? Then head over to www.alesmith.com and click on "Order Online" to find the latest in AleSmith merchandise.