Ameri-CAN Canned Craft Beer Festival Is Just 2 Days Away!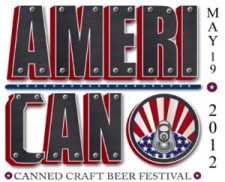 Scottsdale, AZ – The Ameri-CAN Canned Craft Beer Festival happening THIS Saturday, May 19th from noon-6 p.m. at the Scottsdale Civic Center. We are just bursting at the seams with anticipation and excitement for what is turning out to be the most amazing canned craft beer event Arizona has EVER seen!
Event Highlights
2Tone Lizard Kings will perform from 2-4 p.m. and Reel Big Fish are performing form 4:30-6 p.m.
The Nano Beer Garden where you can learn about new brewing technologies and methods.
Or, test your skills in the Beer Olympic games, located throughout the event.
Capture a fun moment with your friends at the Yelp photo booth & lounge area, in the south east corner.
Local Breweries
SanTan Brewing Company
Grand Canyon Brewing
Prescott Brewing
Mudshark Brewing
Lumberyard Brewing
Mogollon Brewing
National Breweries
Oskar Blues Brewing
SKA Brewing
Maui Brewing
Black Star Brewing
NOLA Brewing
Redhook Brewing
Sierra Nevada
7 Seas Brewing
Six Point
And many more….
Some of the rare beers you can expect to see include
Monk's Blood a Belgian Dark Ale, 8.3% ABV, from San Francisco based, 21st Amendment Brewery.
Righteous Ale, the Crisp and the Bengali Tiger, from Sixpoint Brewery in Booklyn, NY.
Sunlight Cream Ale and Wee Mac—a Scottish style brown with a hazelnut character and rich toffee undertones, 5.3% ABV from Sun King Brewing in Indianapolis.
From Jackson, WY, Snake River Brewing's Snake River Pale Ale and Pako's EYE-P-A are here, be sure to give them a taste.
Finally, Tallgrass Brewing Company from Manhattan, KS has brought us smooth tastes of Midwestern comfort in a can with their Halcyon Unfiltered Wheat, Oasis and Buffalo Sweat – made with a cream sugar to balance the roasted barley to create a rich, complex and delicious brew, 5.0% ABV
www.cannedcraftbeerfest.com – facebook