5 Course White Street Brewing Co. Beer Dinner At The Fire Pit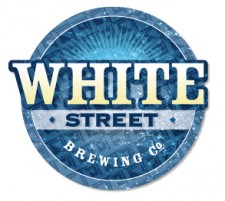 Wake Forest, NC – Enjoy a 5-course dinner featuring Fire Pit's delicious BBQ and smokehouse creations inspired by and served with White Street Brewing Company's brews. Click below for the menu. The cost is $45/person and seating is limited, so call Fire Pit at 919-562-0020 or stop in their restaurant and reserve your spot soon.
White Street Brewing Company, Inc. is proud to be the first brewery in Wake Forest. Recipes for hand-crafted, small batch ales and lagers are already being generated. The taste assortment will include a hoppy IPA, a kolsch, a pale ale and a scottish ale.
January 14th, 2013 – 6:30– 8:30pm
The Fire Pit – 950 Gateway Commons Cir.  Wake Forest NC 27587
First Course – Golden Ale & Cheddar Soup with House Cured Bacon paired with White Street Golden Ale
Second Course – Smoked Pork & Collard Green Spring Roll with Pale Ale Sauce paired with White Street Pale Ale
Third Course – IPA Tagine of Local Seasonal NC Fish, Smoked Couscous w/ Dates, Almonds & Yogurt Sauce paired with White Street India Pale Ale
Fourth Course – Scottish Braised Pork Shanks with Parmesan Polenta and Sautéed Kale paired with White Street Scottish Ale
Fifth Course – Chocolate Stout Mousse with Stout Crème Anglaise paired with White Street Stout
www.whitestreetbrewing.com – @WhiteStreetBrew – facebook