2014 Jester King Funk n Sour Fest
Austin, TX – 2014 Jester King Funk n Sour Fest will be from 6pm to 10pm on Thursday, October 30th during Austin Beer Week. For this year's fest, we're adopting a new format that will pair some of our favorite artisan beers, wines, and ciders with food from some of the very best restaurants in central Texas! We're creating teams of chefs and brewers or wine makers to showcase the diverse connections between artisan food and beverages, and to open up discussion between chefs, brewers, wine makers, and attendees. Each restaurant will serve two small plates paired with two different beers or wines.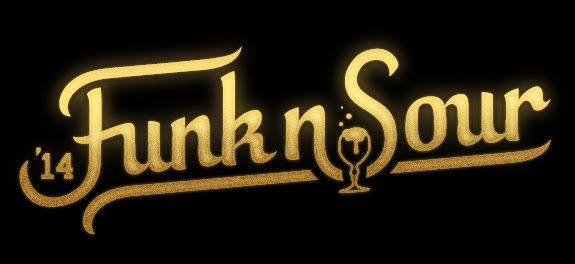 We could not be more excited to announce that we've created the following teams to present their pairings:
We're also excited to present a special cheese and cider pairing! Selections from Antonelli's Cheese Shop will be paired with Gobernador Sidra Naturala and a cider from Virtue Cider.
Tickets for the event will go on sale Thursday, October 16th at noon and will be available through the Jester King Brewery website. Details about ticket cost and quantity available will be released in the days ahead. However, unlike in the past, this year's fest will be much smaller and more intimate. We anticipate that only around 250 to 300 tickets will be available.
Our motivation to change the format of this year's fest is in part because, frankly, we're a lot more excited about great food and beer or wine pairings than a large-scale beer festival. It's also based on the fact that because of changes to Texas law, we're now able to present a beer selection at Jester King every single weekend that surpasses what our Funk n Sour Fest was in the past. Prior to the law change, we'd only serve our most limited and sought-after beers at our larger events because it was illegal to sell these beers at our brewery. Texas law created an odd disincentive for us to offer our most limited beers on-site, when we could otherwise sell them in the marketplace. That's no longer the case.
We can legally offer everything we have ready at our brewery, along with guest beers, ciders, wines, and sakés from some of our favorite artisan producers. The appeal of large special events as a time for visitors to drink our most limited beers isn't there anymore, because we now offer these beers whenever we're open. As a result, we feel less pressure to host larger events, especially since we want Jester King to be a serene, tranquil, rustic place where guests can bring their families, enjoy our beers, chat with friends, and take in the beautiful scenery.
www.jesterkingbrewery.com – @jesterkingbeer – facebook