11th Annual Breastfest

Hosted by Marin Brewing Company – A benefit for The Charlotte Maxwell Complementary Clinic
Mark Your Calendars
Saturday, July 2nd From 4-9pm
Fort Mason Center ~ Festival Pavilion ~ San Francisco
WHY? Everyone knows someone affected by Breast Cancer… Imagine if you couldn't get the help you needed from the debilitating side effects of chemotherapy or radiation because you didn't have the money or your insurance didn't cover it. That's why the Charlotte Maxwell Complementary Clinic is so important. The clinic provides free acupuncture, herbs, massage, therapeutic imagery and social services to low-income women with cancer.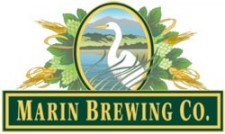 CMCC services complement the women's chemotherapy and radiation treatments – alleviating side effects and improving overall health. These services help to enhance the immune system and the quality of life of their clients – women who would not otherwise have the financial means to provide themselves with such complementary treatments. All Proceeds from the fundraiser will be donated directly to the clinic.
WHO? Over 60 Microbreweries
From California Offering up Their Finest Brews
WHAT? A Breast Cancer Brewfest
Consisting of a Beer Tasting, Raffle, BBQ and Live Music Performances
WHERE? Fort Mason Center, Festival Pavilion in San Francisco
WHEN? Saturday, July 2nd 2011 from 4-9pm
VIP hour from 4-5pm
A Good Time and A Good Cause!
more info: www.thebreastfest.org