Modern Times Leisuretown Has Been Taken Over By OC Beer Veterans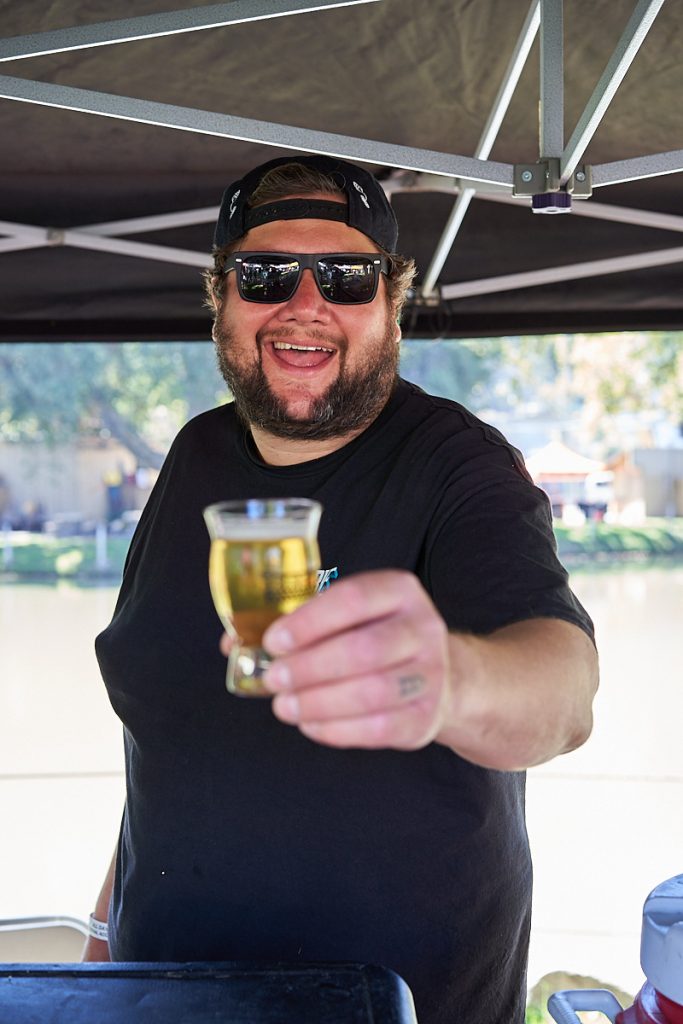 Ninety-nine percent of the time, when someone calls my phone it's a butt dial. So when I saw a call from Green Cheek's Brad Kominek, I fully expected it to be muffled noises of his hilarious laugh, because if you know anything about Brad, is that he's always laughing.
But it wasn't. "Hey man, want to come check out the new spot?" he asked while I was somewhere driving in the pouring rain just outside of Rancho Santa Margarita. "Sure, where?" I ask. "It's at Modern Time's old spot in Anaheim," he replied.
As I basically live a half a block from there, I stopped in, hopped their tiny fence, and knocked on that gorgeous Craftsman bungalow Modern Times spot they spent four years restoring, only to leave a year or so later.
I was expecting to see Evan Price and the Green Cheek crew, but it wasn't…it was Isaias Hernandez of Smoke and Fire restaurants, an independent BBQ chain that grew exponentially during the pandemic, and of course Brad.
"So, this isn't a Green Cheek thing?" I asked, confused as Brad's sipping a Lavender Lemonade, wearing a cheeky pullover. "Nope, I just put in my two weeks there…I'm partnering up with Isaias on this new project," he mentioned with a smile. "The new brewery is going to be called Villains Brewing," he continued.
The name stems from a heady conversation Brad had in the tasting room with a regular, saying basically that Brad and Evan Price are old-school craft beer, having worked at Noble Ale Works and Green Cheek over the last decade, accumulating awards for IPA and making fun beers like Naughty Sauce. "You're all villains! the customer would always say, and it always stuck in the back of my brain," said Brad.
Brad and Isaias met thanks to an old brewery connection, where Isaias used to be roommates with Matt Fantz, who used to work with Brad at Noble. The two were chatting about local non-profits to support, and mentioned the Kominek's work with Cystic Fibrosis, something very near and dear to them.
If you've been to Leisuretown, you know the space is fascinating. It's historic, having once been a grocery store post-WWII. There's a pool with lounge chairs, an open-air seating area surrounded by mid-century-modern shipping container chic, a full brewery, and the restored two-story house that used to be Modern Time's coffee cafe.
As for the changes, the coffee cafe is morphing into a high-end steak restaurant called The Craftsman, building on the Smoke and Fire legacy of meat-focused BBQ food porn that helped grow them so quickly. The goal is to have a smoker and craft cocktails.
Secondly, the main brewery area will be Villains Brewing tasting as well as a brand new pizza concept. The pool is going to stay, as per lease requirements, but the overall look and feel checking out Isaias' mood board, reminded me of so many cool spots in Austin, Texas that are open air and modern, yet rustic.
Construction is already underway, and expect things to start unfolding near the end of April 2023.