Kyle Harrop's (Horus) Top 11 Beers of 2022
2022…the Dodgers blew it and the Lakers are not looking so hot again. This is my sixth year in a row doing this now and it really does get harder each time. However, I could have easily filled up half this list with the five different Triple Oaked Barleywines Gabe Fletcher of Anchorage Brewing put out towards the end of this year. They all blew me away. In addition to my first two trips to Alaska, I traveled quite a bit again this year doing collabs across the country, so I sampled no shortage of new beers. I definitely gravitated towards Lager and West Coast IPA per usual, but tried hundreds of barrel aged beers too. I tried and tried, but I just could not narrow it down to ten this year, so here are my eleven favorite beers of 2022 in no particular order: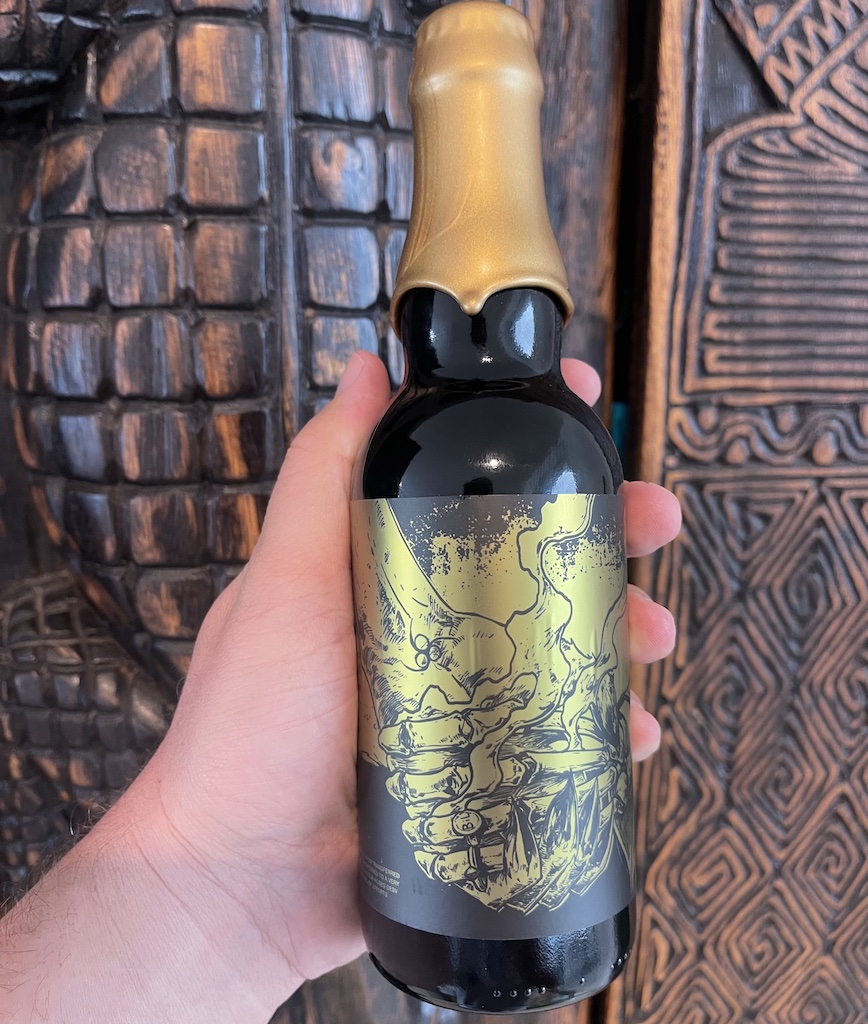 Anchorage Brewing Company "A Deal With The Devil Triple Oaked Barleywine 2022 'Gold'"
I was admittedly drooling just reading the description on this beast. It is a Barleywine aged for 8 months in Buffalo Trace Bourbon barrels, then aged another 8 months in Willett Bourbon barrels, and finally aged 8 more months in the oldest Four Roses (18 years and 5 months) Bourbon barrel I have ever heard of. Simply put, this is my favorite version of my favorite beer ever. It stood out even among the other great Triple Oaked versions this year and in my opinion is better than my previous favorite, which was Batch 3. A beer this strong should not be so inviting and easy to drink. I have never picked up so much toffee in a beer. Think boozy Heath Bar in a bottle. The finish is cask and chocolate. I could write a novel of tasting notes on this beer, but will spare everybody. The complexity is off the charts and this rendition of ADWTD is now the pinnacle of all things Barleywine in my eyes. Hopefully, our upcoming collaboration blends taste half as good as this beer does.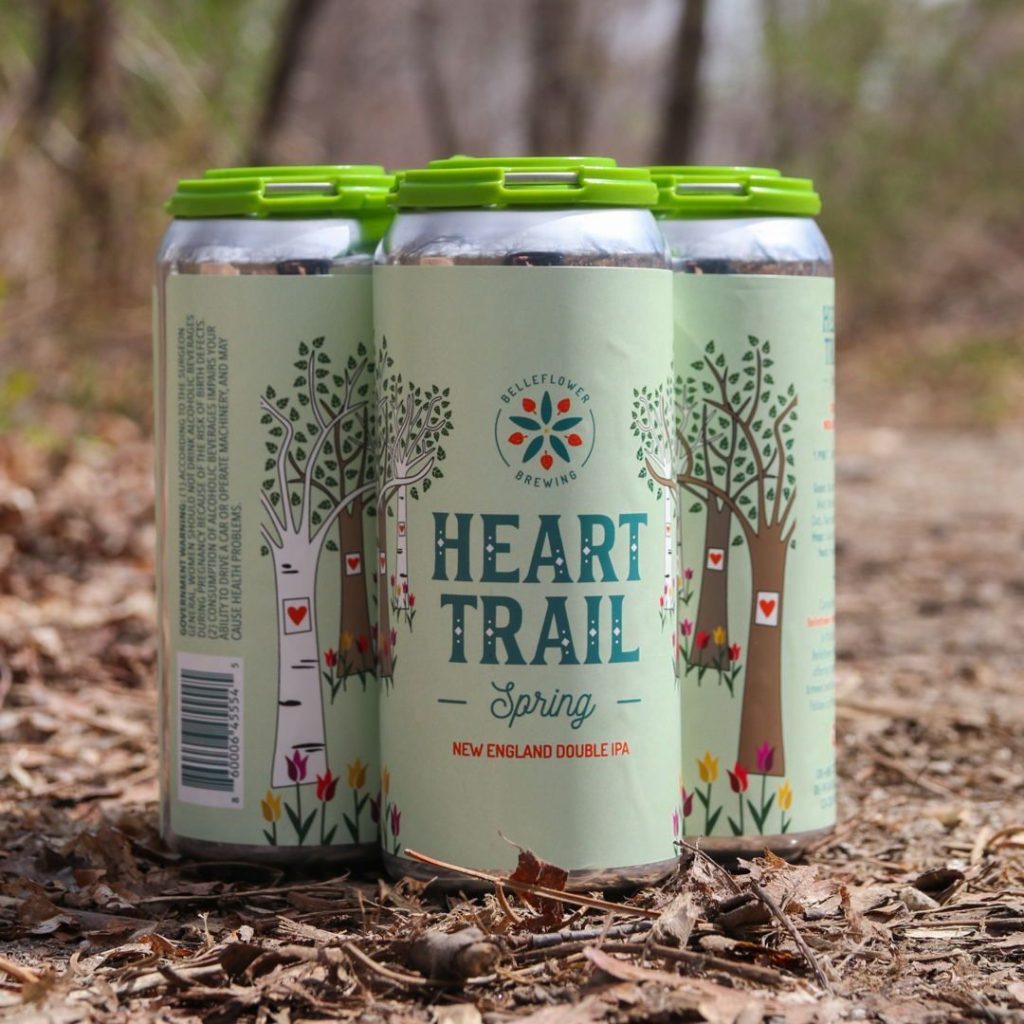 Belleflower Brewing "Heart Trail Spring"
Admittedly, by the start of Summer, I was pretty burned out on Hazy / New England / Northeast IPAs, however one refers to that style at the moment. On my last night in Maine this year, my buddy John took me to his newish favorite local brewery, Belleflower. I ordered a lager and he came outside with five different small pours of Hazy IPAs. He then proceeds to put them all in front of me despite my apprehension. The first one I grabbed was "Heart Trail Spring" and long story short, I ended up going back inside and getting a full pour. The body was like velvet, it was bursting with Galaxy and had a cool earthiness from the Nelson. The appearance of this beauty was so bright and inviting, almost glowing. I got a crazy amount of tropical fruit, particularly papaya and pineapple. It was my favorite Double IPA of the year, Hazy or West Coast.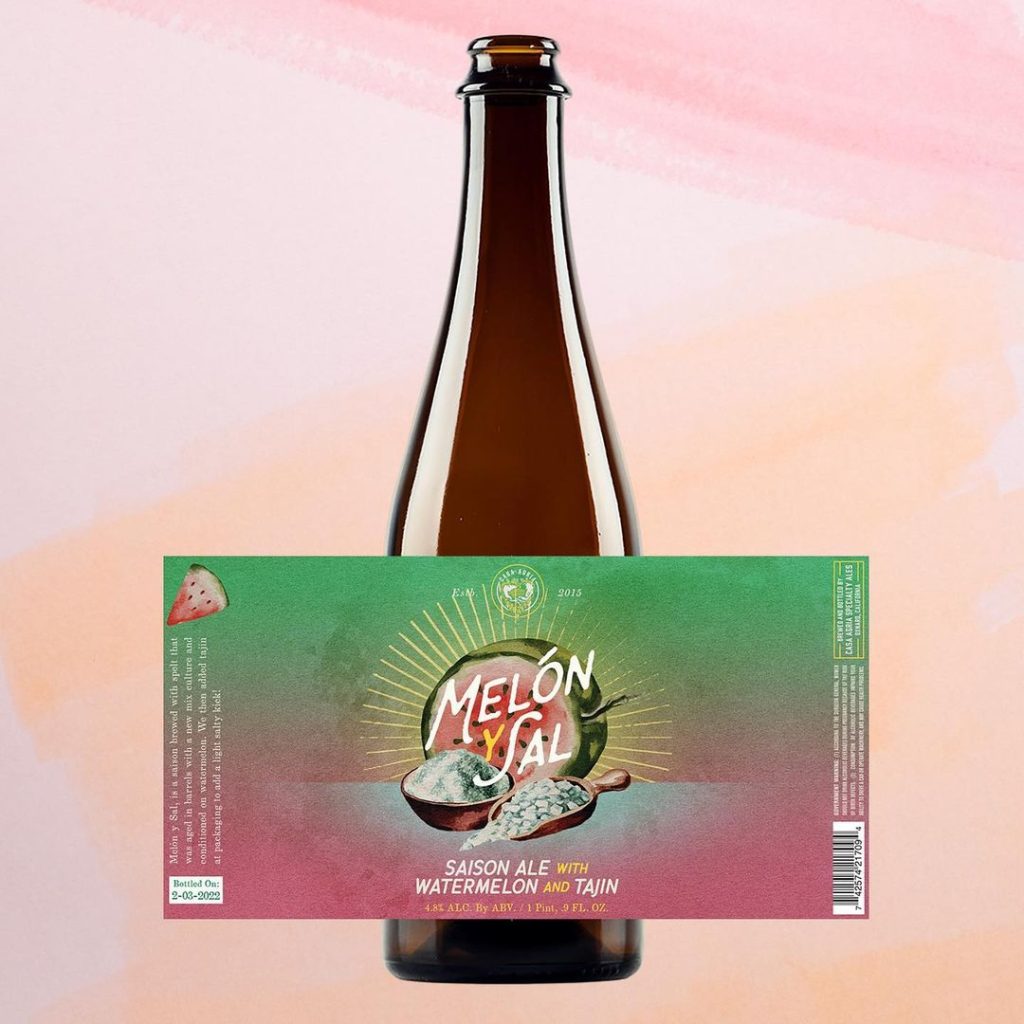 Casa Agria Specialty Ales "Melon Y Sal"
I have been stopping at Casa Agria every surf trip heading north since they have opened, in addition to brewing with them multiple times. They are easily my favorite brewery in that area. On my most recent trip, I grabbed a bottle of this gem. A barrel aged mixed culture Saison conditioned on watermelon with tajin added. The balance between salty, sour, and sweet was so cool. Not to mention, it was very refreshing on a hot day. It started off sweet, was super funky mid palate, and finished dry, definitely a flavor rollercoaster. The only way to mimic something like this is to take your favorite tart farmhouse ale and mix with a sweet watermelon agua fresca, then put salty tajin around the rim of your drinking vessel. This was a crazy concept that turned into a home run. I am looking forward to seeing how this ages the next few years.
Fidens Brewing Company "The Heart of Chaos"
I have experienced fatigue as of late when it comes to Triple IPAs in general. To be honest, they are just too heavy and intense for me to enjoy most of the time, the exception always being Fidens. Every single one I have ever tried from them drinks so much lighter than it is and is so smooth. This might be the best one from them I have ever had. It is like drinking fresh squeezed citrus. The creaminess is over the top. The body is reminiscent of a soft pillow. This gives new definition to the term juice bomb and its level of smoothness surprises with every sip. It is not sweet, it is not bitter, it all works in unison and each hop variety is present. I could not find a single thing wrong with this and that is saying a lot for somebody that has really shied away from this style as of late.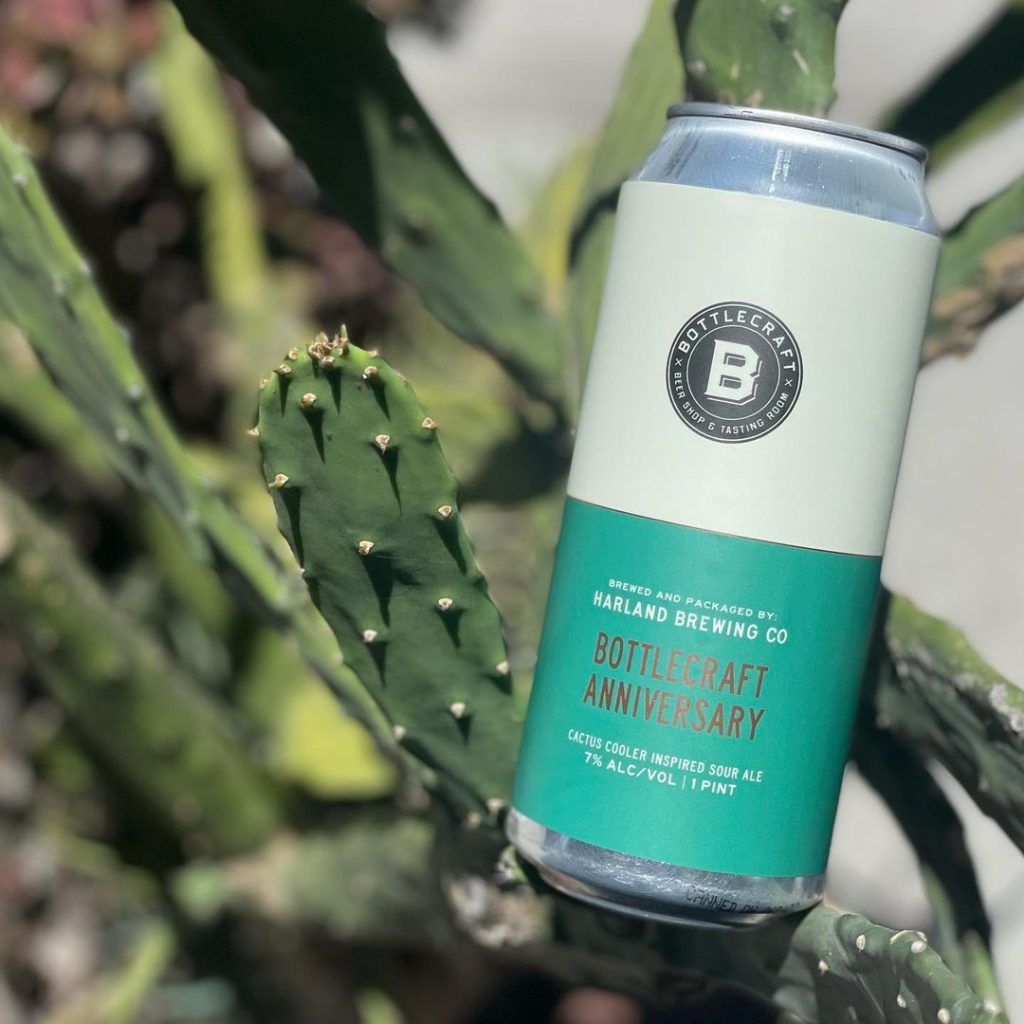 Harland Brewing Company "Cactus Cooler"
When I heard Harland was making a riff on my favorite soda growing up, I was both excited and scared that it might be a major letdown. I have not drank soda in close to twenty years and my memories of that green and orange can are both nostalgic and still vivid. I thought I would either love it or hate it. Well, I loved it, they nailed the flavor profile, and everybody else I had try it around the neighborhood thought the same thing. This was brewed for Bottlecraft's 11th Anniversary and it did not last long, at least at the Oceanside outpost. I loved the balance of sweet and sour. It did not feel heavy and certainly did not drink anything close to its 7% ABV. Harland continues to be one of my favorite breweries and excel across many different style spectrums. This was a really fun beer, hopefully they do "Ube Cooler" next year, wink wink.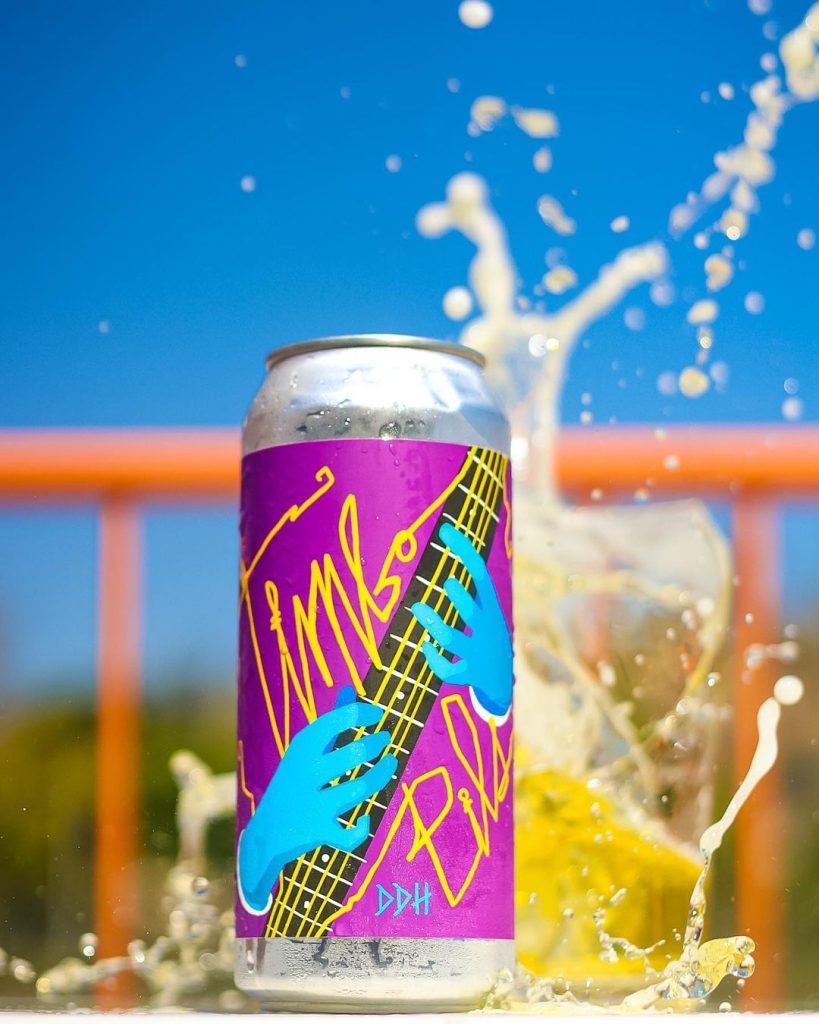 Highland Park Brewery "Double Dry Hopped Timbo Pils"
Bob and company took my favorite Pilsner and double dry hopped it. I did not think Timbo could get any better, but it did. Timbo on its own is hoppy compared to most Pils. This is that too, but the double dry hopping adds more aroma than anything. Think fresh mango, nectarine, and tangerine with just the right amount of resinous dankness. DDH Timbo is clean and very crisp even though it is loaded with Citra and Mosaic. Again, I do not think the additional dry hopping makes this more bitter, just adds to the fruity bouquet. This beer is incredible and a great example of the great lagers coming from the west coast recently. This is approachable for most beer drinkers, while also being something boundary pushing and style redefining.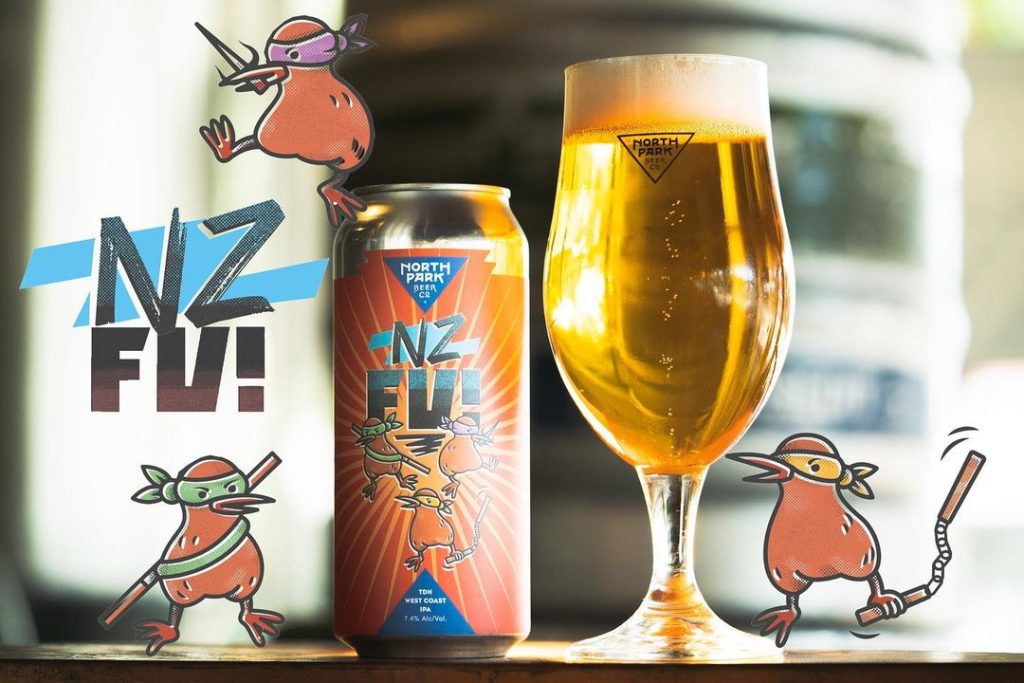 North Park Beer Company "NZ-Fu!"
West Coast IPA is definitely the style I gravitate towards the most. Living in San Diego County the past fifteen years, there has been no shortage of great ones. As the style has moved away from overly bitter and transitioned into citrus forward the past few years, nobody has made better interpretations of the new school West Coast IPAs than North Park in my opinion. Described as a triple dry hopped West Coast IPA, this beer showcases New Zealand hops better than any beer I can remember. Nelson and Southern Cross shine. Outside of a big lemon punch, I get grape, mandarin orange, and watermelon. This beer is hard to put down and gives new definition to thirst quenching. Out of all the beers on this list, NZ-Fu! Is definitely the one I could drink the most of and most regularly.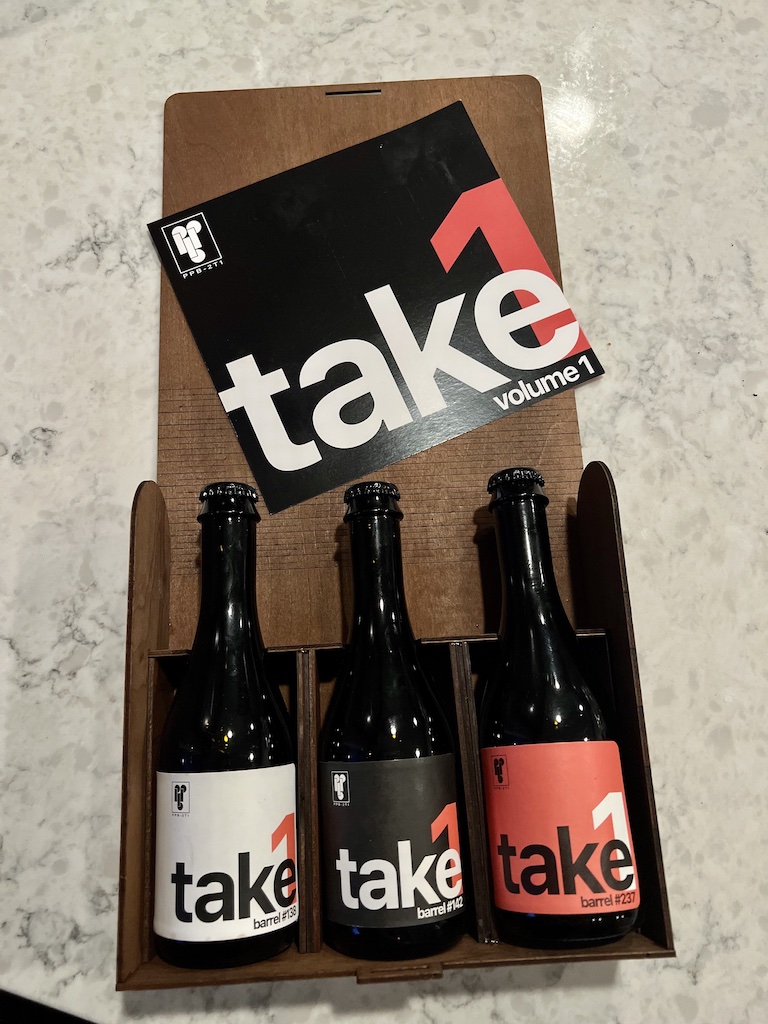 Private Press Brewing "Take 1, Volume 1: Barrel 138"
I visited Brad again this September to grab a few bottles of our collaboration blend and he sent me off with a few additional bottles of his new offerings. Not the ideal style of beer to open on an uncharacteristic 95 degree day in Santa Cruz, but this was so good, I could have and would have drank it on a summer day in Death Valley. Electric Roads is consistently my favorite beer from Private Press, so taking it and aging it another sixteen months in an awesome Buffalo Trace barrel was an even bigger recipe for success for my palate. This is liquefied bread pudding soaked in Bourbon with dark fruit and leather. Crazy amounts of vanilla from the barrel present itself as this warms up. It is dangerously smooth, has just the right amount of heat to balance it all out. Whether it be a Barleywine, Munichwine, or Quad, Brad continues making some of my favorite interpretations of those styles.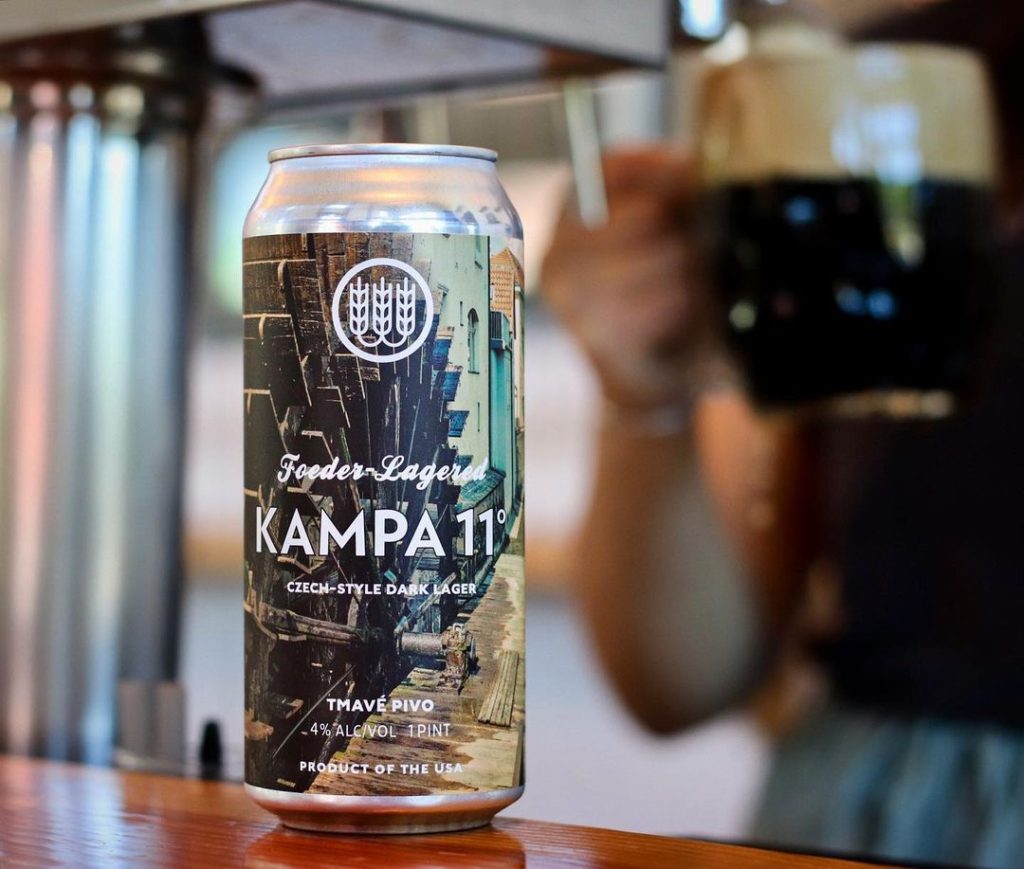 Schilling Beer Co. "Kampa 11"
I had the pleasure of getting to pour at Schilling's Oktoberfest this Fall in beautiful Littleton, New Hampshire. I was the guy that brought four Pastry Stouts while everybody around me was pouring world class lager. This particular foeder lagered masterpiece is the one that stood out most on a weekend full of amazing cold fermented delights. It was crazy how complex this beer was from start to finish. I got almonds, biscuit, caramel, hazelnut, marzipan, milk chocolate, oak, and toffee, all while being exceptionally clean and crisp. The roasty dry finish was a perfect accompaniment to the brisk autumn weather. It blew my mind how much flavor was packed into this 4% ABV work of art. This is what all Czech Dark Lagers will be measured against for me in the future.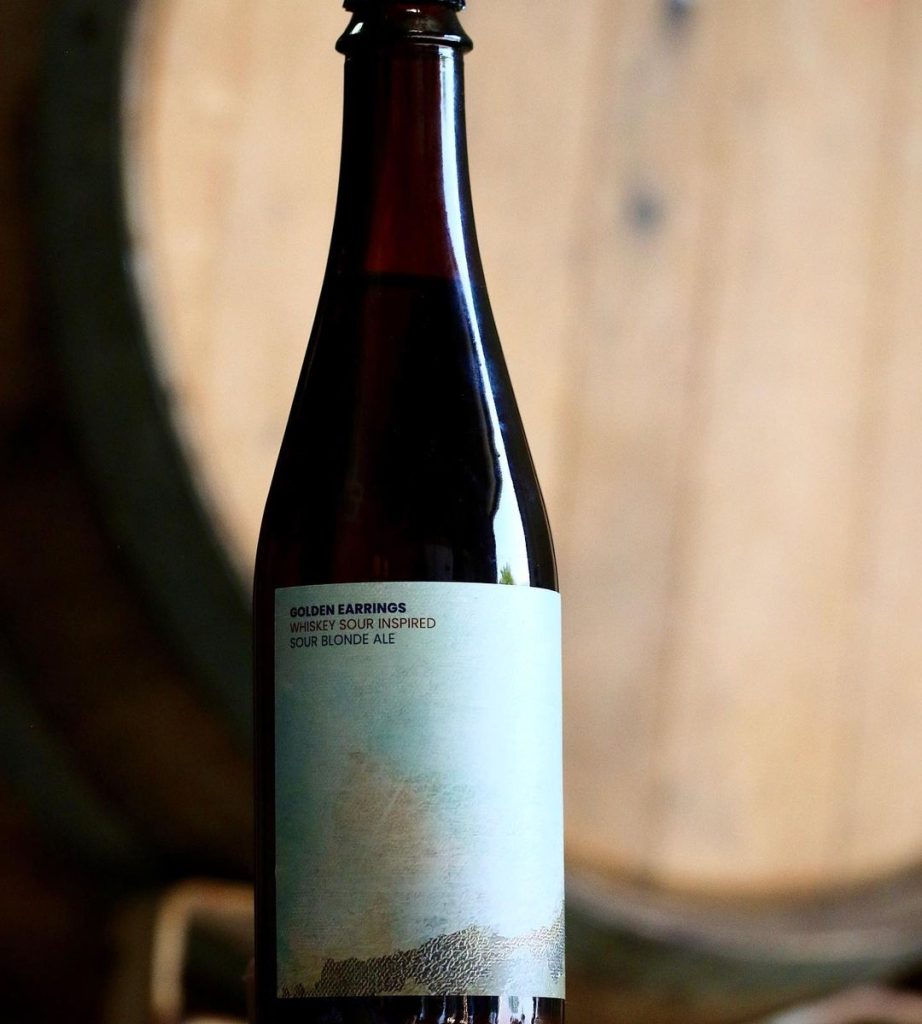 Solaris Beer and Blending "Golden Earrings"
Simply put, this nailed the flavor of one of my favorite cocktails, a Whiskey Sour. This golden sour spent two years in a Templeton Rye Whiskey barrel. Then, it got dosed with cherries and orange peel. It is nearly 10% ABV and drinks more like 5%. No element is overpowering. Everything comes together beautifully and balanced. For a brewery that has been around for such a short time, they are firing on all cylinders across every classic and off-the-wall style out there, whether it be an Extra Special Bitter or a recent "Belgian" Pilsner with Brettanomyces. Not that I need an excuse to go play my favorite Southern California disc golf course down the street at Mountain Pride Park, but a mandatory stop here is a major bonus after the round.
Troon Brewing "Insatiable Thirst"
Yes, I included a beer with lactose. Yes, I have had about two dozen amazing hoppy ales from Troon this year. Yes, this came from a bottle and not their signature crowler. On paper, a Bourbon Barrel Aged Milk Stout with Coconut and a Bourbon Barrel Aged Barleywine with Dulce De Leche and Vanilla sounds like an interesting concept, but not something I was necessarily in a hurry to try. Upon first crack, this blew my socks off. Stouty Wine, Barley Stout, whatever you want to call it, mixed with the perfect pairing of adjuncts made this a beer I definitely will not forget. I tried my first non-hoppy ale from them while brewing with them in November. My buddy opened this a few weeks later. It was love at first sip. Now, I need more Strong Ales from Troon. This is an incredible adventure and a flawless marriage of ingredients from the New Jersey powerhouse.