Do You Like Gose? Probably Not, But You Should Find Out!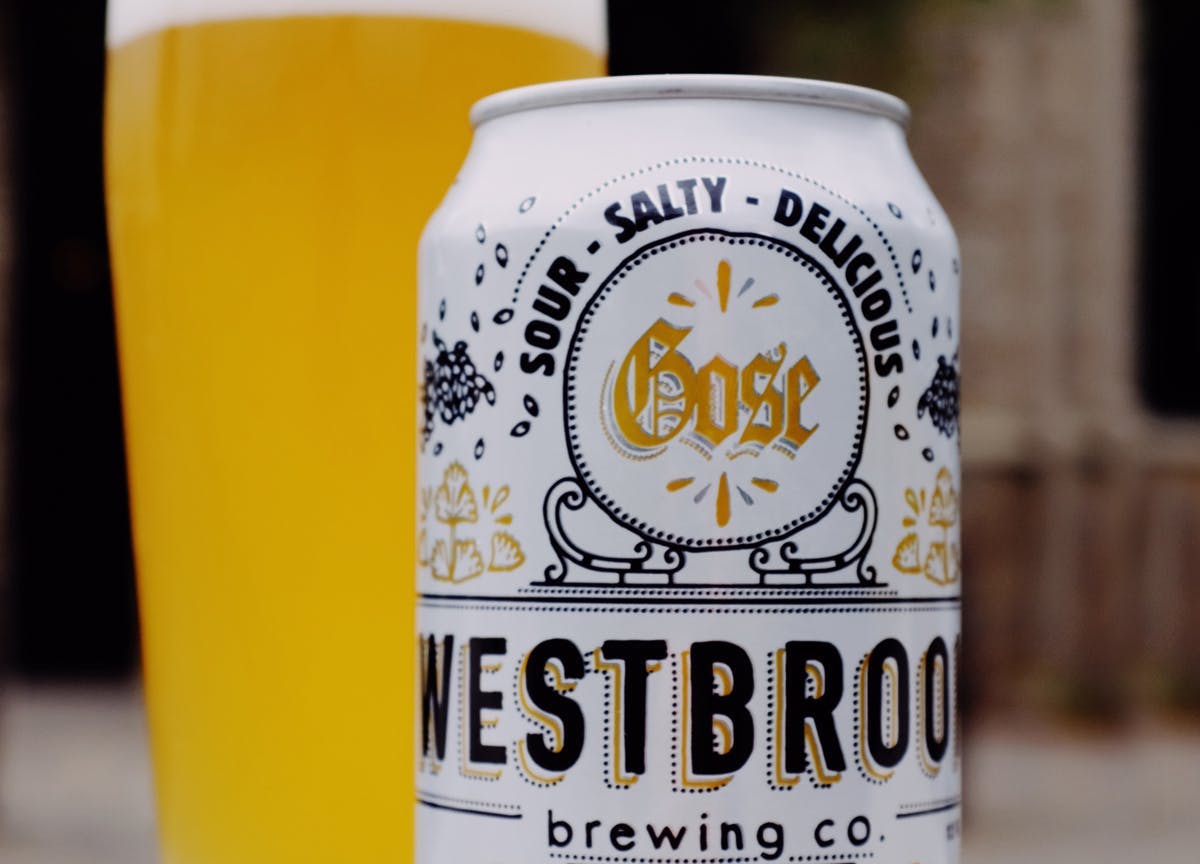 When witbier came back from the dead, I grabbed it by the hand, welcomed it home, and drank plenty. Hoegaarden, Allagash, Blue Moon, Blanche de Chambly (screw you, Shock Top), all good, and all proper.
Porter is teetering on the edge of a near extinction that would be its second. When it came back from the first one, I grabbed big glasses of it. Hooray!
Alan Sprints brought back Adambier at Hair of the Dog, and I still can't figure out why more brewers haven't joined him.
Berliner Weisse was on life support, and it's returned, although it's sometimes hard to find a pure example among all the Florida fruit drank.
Gruit? Hell, yes, bring on that weird herbal shit, some of them are awesome, though I still miss Heavyweight Two Druids.
Grodziskie, Lichtenhainer, strong Suffolk, Sahti, Gotlandsdricka and a plethora of other "farmhouse" styles from across Europe, let's do it, let's bring these beers back and give them a taste! And you know what? They're pretty good, and intriguing.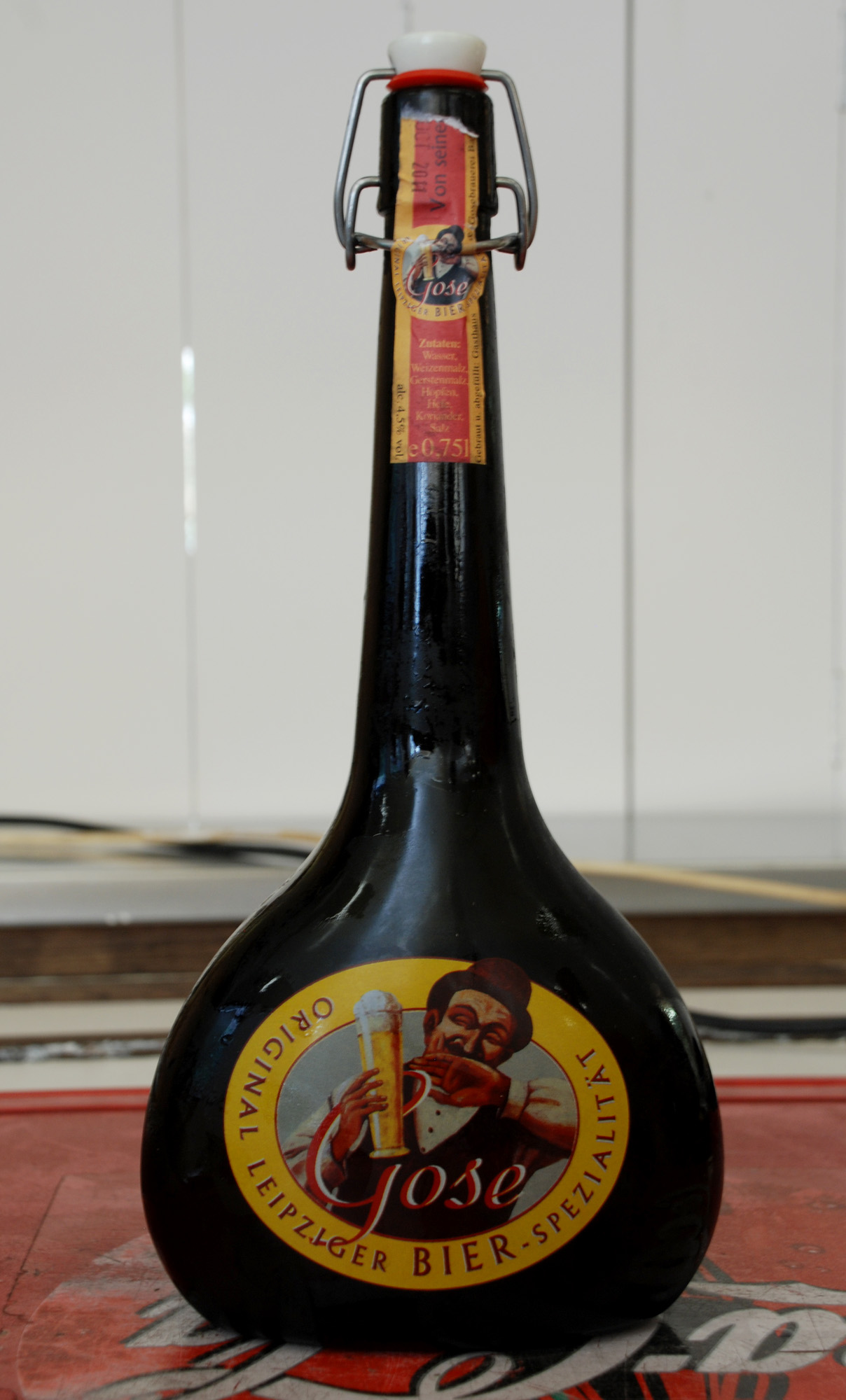 Then came Gose. The first I heard of it, it was only available as an import in the traditional long-necked flasks, which looked, well, gimmicky. And they were, kind of: faux-authentic, like an oil lamp with an LED in it.
But the beer itself…a relatively low-alcohol beer, slightly tart, with coriander and salt? This reminds me of what a distiller said when I was asking them about their aquavit. "It can be a tough sell," he said. "It's not often a guy walks in a bar and says, 'Hey, do you have a spirit that's flavored with caraway and dill? Man, I could really go for some of that!'"
Full disclosure: I'm not a big fan of coriander, just doesn't do it for me. I'm okay with the tart, I'm okay with the low-alcohol. Definitely not down with the coriander, and just confused by the salt (although I understand that's traditional too, from the saline water in Goslar, where the beer originated).
Still, I welcomed the idea of gose as a traditional beer that had been brought back from extinction. The story helped; the brewing records had been burned (on purpose? By an exorcist?), but a retired brewery worker was found who remembered how to make it. Add in that funky flask – wait, the long narrow neck was so the krauesen in the beer would naturally plug it? Yuck, Johann, but okay.
So I took a shot at it. Didn't like it. Tried another. Didn't like it. I was not deterred; it took me three years to get to like hefeweizen, and I love it now. Then I tried Sierra Nevada's Otra Vez, and I couldn't even force down half a pint. I decided to take a break from trying to get to like gose.
I wound up taking a break from beer to write a whiskey book, and when I came back, I wanted BEER. So I went to a couple beer festivals, and was surprised to see freakin' goses everywhere! But they weren't just goses, they were flavored. Lime goses, melon goses, blood orange goses, and cucumber goses. It had been a long time. I started grabbing beers with both hands.
Yeah, they still tasted like coriander and salt, the tartness was almost imperceptible, and mostly they were vehicles for fruity flavors…with salt…which kinda tasted like Pedialyte salad dressing. The only one that worked was that cucumber one; it essentially stepped up and said, 'Yup, salty, spicy, tastes like a salad. I'm cucumber, it goes in salad. Get it? Goses in salad? Ha!' It was an internal conversation, you had to be there.
While it's no IPA, gose is something a lot of brewers feel a need to make. I've seen imperial goses, of course, and goses with just about every fruit imaginable added to them.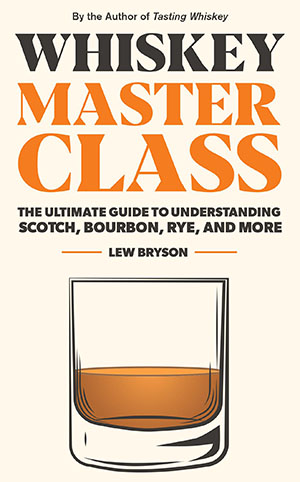 But I still don't really like classic gose, and that's fine. I like, I enjoy, almost every other kind of beer, so long as it's not overly, cloyingly sweet. I don't have to like gose too. But by God, I do respect gose, and it's just become another substrate for putting candy in a glass.
What is it about us that every beer seems to need added flavors? Coriander and blood orange? Coriander and watermelon? This reminds me of the people 20 years ago who told me how good Zima was, "Just drop a Jolly Rancher in it!" But this porter is good without anything dropped in it!
If you want a tart wheat beer with coriander and salt, well, God bless you. But step up and drink that. It's a beer that came back from the dead, and that calls for a bit of respect, not clown shoes and Halloween makeup. Find out if you really like it, before you start fiddling with it.
Lew Bryson is the Senior Drinks Writer at The Daily Beast. Contributor to Bourbon+, Craft Spirits Magazine.
 Author of Whiskey Master Class, Harvard Common Press (2/18/2020 release); "To enhance your knowledge in the magical world of distilling, my friend Lew Bryson is the perfect place to start." — Colum Egan, Bushmills master distiller
Another great whiskey book I wrote: Tasting Whiskey, Storey Publishing; "Tasting Whiskey is a book that I would have loved to have had close at hand when I first started getting into whiskey." — David Wondrich, author of Imbibe and Punch