Craft Beer Metro Guide: Barcelona, Spain
There is no shortage of options for sipping in Barcelona. Known for its cava and rioja, Spain has the wine scene covered. However, a new wave of craft brewers are creating concoctions that are tempting beer-loving locals, ex-pats and visitors alike.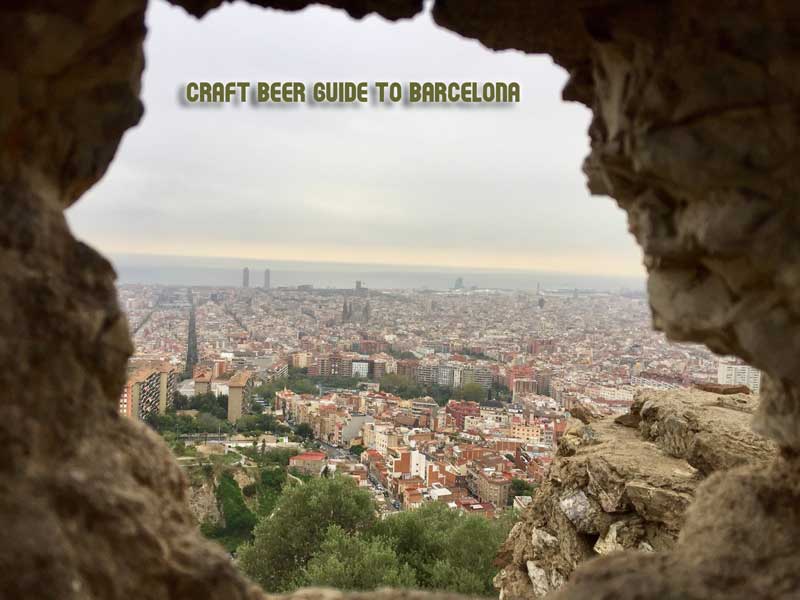 Peruse the tap handles or a menu at bars and restaurants in Barcelona and you'll see the big boys straight off: Estrella Damm, San Miguel and Heineken are the most widely distributed. However, in certain bars and neighborhoods, you can get a whiff of what's brewing in Barcelona: craft beer.
Though still a relatively young industry in Catalonia and Spain, new breweries are opening at a steady rate. According to Cerveceros de España's report, 314 of the 332 active breweries operating in Spain at the end of 2014 were microbreweries, a 1000 percent jump from 2009, when only 27 microbreweries were operating. Taprooms are not as prevalent in Barcelona as they are in the United States, though some breweries offer tours and tastings on specific dates and times. To sample several varieties of suds, craft beer bars and brewpubs like Ale & Hop (not to be confused with Ale-Hop, a ubiquitous store that sells décor and funny gifts) are your best bet.
It's not just locals who are getting in on the beer scene: international brands, like Brewdog and Mikkeller, are opening up locations in Cataluña's capitol. However, before you try those, seek out an offering from one of these craft breweries and enjoy a tasty pint after oogling the Gaudi around town.
BlackLab Brewhouse and Kitchen One of the few true brewpubs in Barcelona, BlackLab gives patrons the opportunity to see the beer process happen, both through the glass and during tours on Sundays. The year-round beers are solid, with plenty of seasonal experiments to sample as well.
Espiga Espiga brews award-winning beers and distributes to several cities across Europe. Well-balanced and true to style, Espiga is a good representation of craft beer in Barcelona. Try the Black IPA for a smooth, dark drinking beer the likes of which is rare in Spain.
Cervesa del Montseny Established in 2007, Montseny is one of the older craft breweries in Barcelona. If the timing works, take a tour of the microbrewery at Sant Miquel de Balenyà—it includes not only an explanation of the brewing process, but samples of several beers and, this being Spain, snacks. Can't make the tour? Look for Monseny on tap—you'll find it at bars across the country.
Barcino Brewers A gypsy brewing company based in Barcelona, Barcino has four standard beers named after neighborhoods in Barcelona. The owners started brewing on their terrace in the Gothic quarter and now Barcino Brewers beer is offered on tap at bars across the city, as well as in Dublin and the UK.
Edge Brewing, RateBeer's 'Top New Brewer in the World' title in 2014, is one of the newest players on the scene. It's a taste of the States in Spain—literally, as its founders are two Americans who opened the brewery in 2013. The lineup is diverse, ranging from American Pale Ales to a Sangria sour and all kinds of craziness in-between. The brewery is open by reservation or on specified days, but you can find the beer all over Barcelona.
Note: There is a clear definition of the quantity of distribution that constitutes a microbrewery in the United States. No such regulations exist in Spain or Cataluña. As a result, any establishment, regardless of its size, can call itself a craft brewery; you'll find a wide range of options across the country.
Have you been to Barcelona? What were your favorite beers that you sampled?