Chicago Spotlight : Fountainhead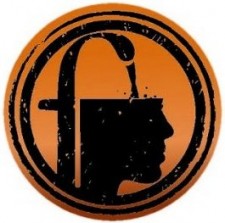 The highly anticipated Fountainhead opened it's doors on April 28th. It's name is taken from the Ayn Rand novel that explores the struggle of maintaining one's artistic and creative vision. At Fountainhead those artistic and creative visions are of the malted and culinary variety.
Beer director and craft beer evangelist Phil Kuhl (Beer Dude Phil) presides over an impressive list of beers and whiskeys. With over 20 taps, including two hand pump beer engines, and an extensive list of over 100 whiskies there's something for everyone to try. Executive chef Robyn Marfurt creates unique beer pairings with that include smokey rauchbier mac and cheese with pulled duck confit, scotch ale braised pork shoulder, mussels steamed in belgium wit bier, and a nice IPA tavern cheese.
After a few visits it's clear that people are responding to Fountainhead's effort to fully embrace the craft beer enthusiast. Although such buzz and support means the firkins go fast. The plus side is there's always something new to try. I have enjoyed a ginger infused I-Beam Alt from Metropolitan and an oak aged Admiral Nelson from Three Floyds from the beer engines so far. Lagunita's Fusion, a beer developed for the Chicago market, is also on tap. It was developed with input from Kuhl along with Mike Roper of the Hop Leaf, and Dave Kahle, former beer director of Rodan. It's a session strength pale ale with a nice body and hop presence. Metropolitan I-Beam, Schlenkerla Helles, Surly Abrasive Ale, Cantillon Vigneronne, and BrewDog Punk IPA are a few of the taps I have tried personally. Just tapped is the Rogue Morimoto Soba Ale brewed with roasted buckwheat.
The atmosphere is comfortable with an emphasis on the classic pub. Dark hardwood throughout and a nice blend of open space, booths and cozy nooks make it an versatile space for meeting up with friends. With a landscaped rooftop beer garden to open this summer, Fountainhead's appeal is sure to increase. The craft beer scene in Chicago is on a tear as of late and Fountainhead has positioned itself as an obvious destination on the city's northside.
Fountainhead
1970 W. Montrose Ave.
Chicago, IL 60613
773-697-8204
fountainheadchicago.com