All Together Now – A Look at Chicago's Brewer Collaborations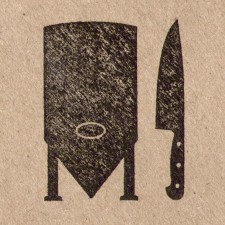 It's that standard cartoon scene – a pie, straight out of the oven, is set on a windowsill to cool. The smell wafts up and over into an unsuspecting character's nose, and the bloke is literally so intoxicated by the smell he just blissfully drifts to the pie.
It was a pretty similar scene when I walked past Lake Effect Brewing. The fragrance of a brew day is heaven; I go to my happy place. Inside is organized chaos. In one corner wort is transferred through a chiller into a fermenter. Next to that, a separate boil is just about ready for the aroma addition of hops. In the other corner, kegs are labeled and prepped for delivery.  Johnny Cash sings about a boy named Sue in the background as volunteers and friends filter in to check the progress and shoot the breeze. We're on Chicago's Northwest side behind a costume shop in an unsuspecting building nestled next to some train tracks and the gridlocked interstate.
It's brew day for a collaboration beer between newly opened Lake Effect and the yet-to-open DryHop Brewers. Lake Effect is a keg only operation with beers scattered throughout the city at various beer bars and restaurants. DryHop, on the other hand, is a gastro-brewpub in the making with a vision of a late spring open. This collaboration for both breweries allows them to stray a little from what they are known for. Lake Effect has released solid straightforward sessionable beers like their Belgian wit bier and their pale ale. DryHop, who has released several collaboration beers themselves, some of which were with the likes of Haymarket Pub & Brewery and Atlas Brewing Company, has been getting recognized for well-crafted ales with surprise, surprise… plenty of hop character.
So just why are so many Chicago breweries lining up to collaborate? With a relatively new law enacted in the state of Illinois, smaller breweries (less than a 15,000 barrel production) are now able to sell directly to retail outlets. This avoids the normal three-tier system process, which has led to an absolute explosion of smaller capacity breweries sprouting up in every nook and cranny of this city. I've heard rumors of 35 new breweries by 2014.  Undoubtedly, craft beer drinkers are ecstatic and many of us are eager to see how the market place reacts. One thing I'm sure of is that the collaboration movement has paralleled this new law. Overwhelmingly, when I've asked brewers why they collaborate I get generally the same answer; (1) it makes business sense, and (2) it's just plain fun.
Looking at collaborations from a business point-of-view, there are a few things that come into play. For start-ups like DryHop it's an excellent way to start building up brand recognition prior to opening. Additionally, it's a way for brewers who are still navigating the licensing procedure to put their name on a beer. The hosting brewery is technically producing the beer, thus circumnavigating some of the nagging legalities that would have prevented a brewery like DryHop from brewing. Brant Dubovick, head brewer at Dry Hop and formerly of Church Brew Works in Pittsburgh explains, "When we first got started, we didn't have licenses and there obviously wasn't any equipment to brew on so collectively we decided to introduce ourselves to neighboring breweries and see if we could get some collaborations worked out.  Luckily, everyone has been receptive and nothing but encouraging."
In terms of larger breweries, collaborations are a way to cross-pollinate markets that might not have necessarily been available to them. Matt Brynildson, brewmaster of Firestone Walker Brewing Company, who was in town to promote an expanded selection of Firestone beers available to Chicago says, "Collaborations are a way to showcase your ability to other markets that maybe wouldn't have tried your beer previously. It's a great way to introduce yourself to them through someone they're familiar with." What is ironic to people outside the craft beer world is that in a basic sense it is the promotion of a direct competitor, which often times baffles the distant observer. But craft beer isn't all about maximizing profit and over-taking market share, it's about community and creativity.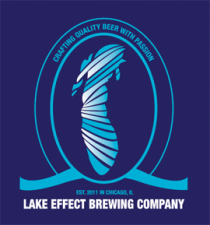 Clint Bautz and Lynn Ford, co-founders and brewers at Lake Effect each take a moment either from stirring the wort or loading kegs to talk about why they wanted to do collaboration with DryHop. Clint says, "You know, we're still pretty new at commercial brewing and there's a lot of nuances to be learned. Brant has years of experience and for him to come in here and brew – it's a great learning opportunity." That's a sentiment even a well-respected brewmaster like Matt reinforces, "Firestone has done quite a few collaborations but every time you walk into another brewery and brew, you learn something, even if it's a technique you would never use in your own brewhouse."
Something I was curious about was not so much the "why" but rather the "how". I imagined two brewers simultaneously stirring the mash-tun or pitching yeast, all after sparing over the size of the grain bill or which hops to bitter with. It's obviously not like that at all. Lynn explains to me, "Recipe development just sort of happens organically over a couple pints. Brant, Clint, and myself laid out what ingredients we each had and came up with this Belgo-IPA." All four brewers I spoke with agreed that collaborations should be an occasion to do something different, to step outside of the normal confines and get a little creative.
And that is truly what collaborations are about, taking individuals from a close-knit community and bringing them together to create something new. The business side of it is really just a positive side effect.
If you're in the Chicago area in the next three to four weeks, keep an eye out for Lake Effect and DryHop's Belgo-IPA.  The smell and taste should be as intoxicating as that pie cooling on the window seal.
http://www.lakeeffectbrewing.com/