Why Black IPA Will Get One More Moment in the Spotlight
Roughly 10 years ago, at the height of the latest craft beer boom, brewers realized the cash cow is anything that donned the moniker IPA. That fact remains to this day, however there was a time when many styles that have fell out of favor were rebranded as color + IPA to create a fresh new style and subsequent product. It seemed like a brilliant shortcut to sprucing up a brand portfolio but it ultimately didn't take hold. In the middle of all of this marketing was the Black IPA, the anti-IPA, the IPA for those who like dark beer. In my opinion, there were three companies that did this style justice: Stone Brewing, Deschutes Brewing and Firestone Walker, and many who missed the spirit and flavor profile by a mile.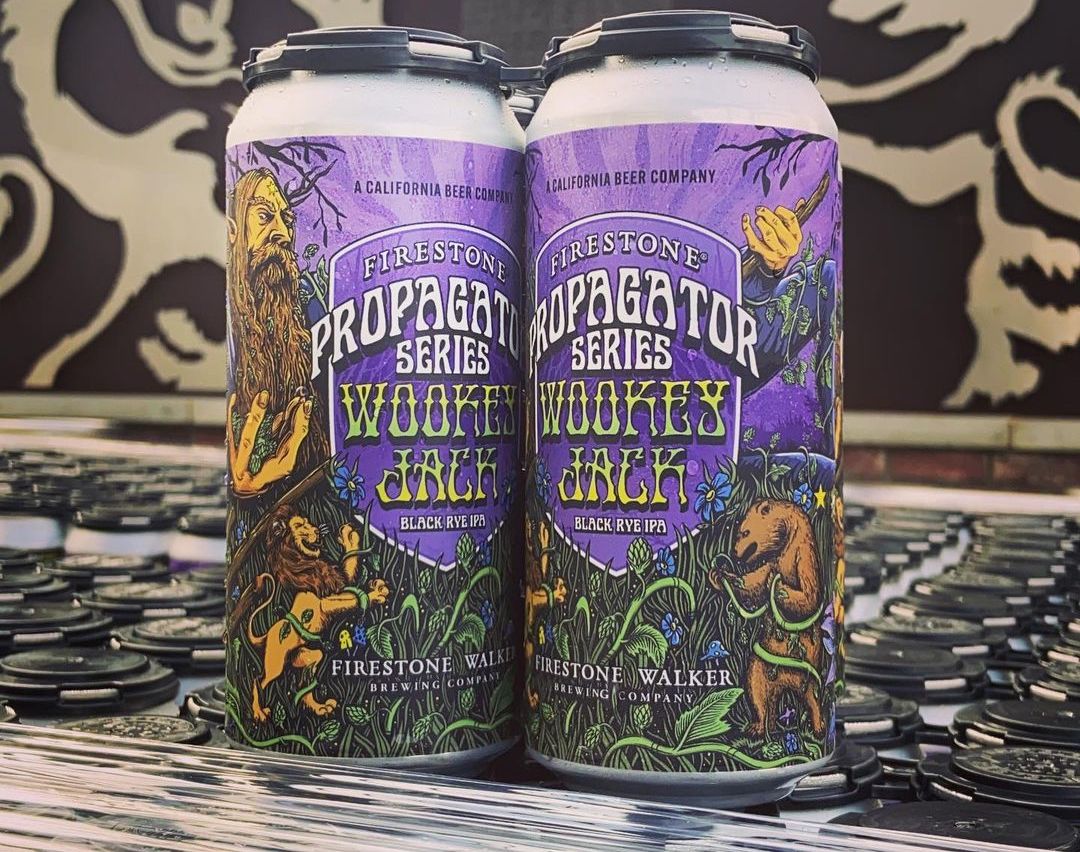 Essentially, born out of a marketing gimmick, Black IPA was designed to have only the appearance of a black beer but have the taste, body and aroma of a full-fledged India Pale Ale. As mentioned above, few got it right. Many made essentially a hoppy porter or at worst, a watery black pale ale. The key for anyone making this style was to have little or no trace of roast, chocolate or any other characteristics one draws from dark malt and for the primary flavor be citrusy American hops. This was just not easy as it sounds and some brewers who love dark malts leaned in the chocolatey, coffee-like direction despite the west coast tendencies of the beer trend.
By the time every regional and national craft brewery added a Black IPA to their rotation, the early adopters began phasing out the style deemed to be a fad. The two most popular, Stone Sublimely Self Righteous Black IPA and Firestone Walker Wookey Jack bowed out gracefully, only making occasional returns in draft only or mixed pack offerings.
The comeback tour?
I don't need to fill you in on how nutty and insane the year 2020 was. One bi-product was that people let their guard down to try new things and look back on consumables from yesteryear that brought people joy. Our dear friend Doug Veliky over at Revolution Brewing has been beating a Black IPA drum for a good six months, claiming Black IPAs were making a comeback soon. I was the first person to laugh this off as wishful thinking. Mere days after the ball dropped and we entered 2021, Stone Brewing shot out a press release proclaiming that Sublimely Self Righteous Black IPA is back by popular demand. Days later, Firestone Walker Brewing announces a limited run of Wookey Jack Black IPA, a beer that won GABF gold the previous fall. Two phenomenal beers are back, even if it's for a little bit, does this mark the comeback of Black IPAs and if so, why?
To reiterate the tales told above, Black IPA fell out of style for a few reasons but mainly because most weren't very good or resembled a West Coast IPA that happens to be black. At the same time, companies like Trillium, Bissel Brothers, Tree House began capturing the entire beer world by storm with the New England IPA (Hazy IPA). Quickly enough, breweries far and wide began formulating and tinkering with the notion of a juice-like beer that had low bitterness and lots of fruit flavors and aromas accompanied by a perceived soft mouthfeel. The popular West Coast IPA took an immediate back seat while Black IPA seemed to be buried six feet under. Over the next five years, we didn't hear peep about Black IPA outside of the yearly GABF American Black Ale awards, and brewers and drinkers faithful to clear hoppy beer were scratching their heads.
Why now?
If beer drinkers and brewers have moved to the more approachable and more widely accessible New England Style IPA, why would the failed Black IPA work in 2021? There are a few reasons why brewers may take a calculated risk once more with this style.
Haze fatigue
While there is a new beer drinker born every day who is just introduced to the very approachable and drinkable Hazy IPA, there is a veteran beer drinking that is either settling in with something they like or chasing the next big thing to enjoy. Hazy IPAs, while delicious, have been accused of "all tasting the same" after a while. There may be some merit to it, there is a compromise to being so darn drinkable and approachable to the masses. Diehard beer fans may be at a tipping point with their Citra, Mosaic, Galaxy Double Dry Hopped du jour and might be looking to ride out the rest of the pandemic with something else in their glass. Something more complex or more mindless than the average four pack of Hazy DDH IPA. While not meant to be shocking or alarming, beer drinkers may be experiencing "haze fatigue" and a Black IPA comeback might be appropriately timed.
The advancement of West Coast IPA 
West Coast IPA brewers have learned quite a bit from the haze craze. They learned what parts of hoppy beer the masses enjoy. They've learned certain techniques to bring the most fruity and pleasing hop flavors and aromas. Brewers have also come to grips with some of the things in a clear West Coast IPA that weren't so appealing to everyone, things like bitterness, bone-dryness and hop flavors that leaned towards the dank and piney spectrum. If you procure from some of the most revered IPA makers in California, you can pick up a beer labeled a West Coast IPA that may have more similarities with the safe and juicy Hazy IPA than they did yesteryear. Should a brewery in 2021 draft a new recipe or tweak a recipe from 2013 for a Black IPA, chances are, the advancements in the West Coast IPA and even the hazy IPA category will carry over to the second coming of Black IPA, and we'll get less bitterness than in previous years.
Can connection
Another selling point that was nearly non-existent during Black IPAs first run was the well-decorated 16 oz. can. It's mean to say but completely true, a well-designed label can sell beer that people would otherwise look over. Black IPAs best chance at selling and hopefully wining over a haze bro or new beer drinker is by having not only a cool name but being inside a great looking can.
Conclusion
While style leaders Wookey Jack and Sublimely Self Righteous will remain iconic whether Black IPAs are in style or not, many small-to-medium brewers have a fair chance at making their mark with this weird but delicious style of beer based on current market and drinking conditions.