Lost Abbey, Karl Strauss and PB Taproom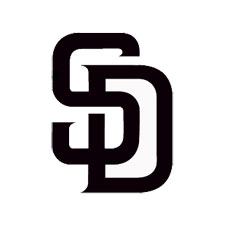 TheFullPint.com took a journey down to San Diego this past weekend in order to hit up two big parties. Lost Abbey/Port Brewing was celebrating their 3rd Anniversary, while Karl Strauss was celebrating their 20th Anniversary.  Needless to say, there was plenty of cold beer, and plenty of happy beer lovers.  The day was capped off with a trip to the PB (Pacific Beach) Taproom.
Port Brewing/Lost Abbey 3rd Anniversary
The Port Brewing/Lost Abbey Team pulled out all the stops this year, to celebrate their 3rd year in business.  While the party started at 3pm, they held a bottle release and pre-party starting at noon.  We got to try so many treats it wasn't even funny. Brandy Barrel Angel Share, Barrel Aged Santa's Helper, Cuvee de Tomme, Hot Rocks, and the brand new Port 3rd Anniversary Ale all got to be sampled.  People of all ages packed the rather small warehouse where the magic was made in order to help celebrate and grub on some fresh made pizza from sister company Pizza Port.  It was a great combo, and you knew so as everyone was sporting huge grins.  Before we made it to our next destination, we picked up a couple bottles of Older Viscosity and Brother Levonian, so stay tuned for our reviews on those beers.
Karl Strauss Beach to Brewery (6th Annual, Celebrating 20 years of Brewing)
Let me try to paint a picture for you, for those who have California dreams.  The setting is a huge open parking lot on top of a hill.  Beautiful tanned woman looking fantastic with their equally tanned male counter parts all gathered for an outdoor rock concert that happened to be pouring almost two dozen different beers. Many of these beautiful people rode their beach cruisers up this hill to the party, as the theme of the event was to take a bike ride to and from the beach for the Surfrider Foundation.  All I've wanted to try since it was released was Karl Strauss' Malt Ball Imperial Stout. I got that out of the way as soon as we arrived. There were many more beers there, such as their Bourbon Aged Tripel, a few different tasty IPAs, Karl Strauss' OG beer line up (Endless Summer, Amber Lager, etc).  Every single person was having the time of their life, and things didn't get out of hand even towards the end of the party.
PB Taproom
I have a simple criteria for places to drink beer. Nice staff, great beer, and decent prices.  The PB Taproom in San Diego met that criteria hands down.  They had a fresh selection of Stone Brewing, Green Flash Brewing, Port Brewing, Alesmith Brewing, and Karl Strauss Brewing as well as some "easy going" beer for my out of town brother Jeff.  The wait staff knew about the beers I was pouring, and I think Sara(h) the bar tender was digging my sweet facial hair and beer belly, which was an added bonus.  They also had a pretty nice looking menu of pizza, pastas and sandwiches. We tried the garlic knots, and they were out of this world.  The crowd was super chill, and the majority of the people there rode their bicycles to the bar.  It's a great idea as you don't have to look for parking, and you won't be tempted to get in a car after one too many cold ones.  All in all, a great place to have great fresh beer.
Forget SeaWorld and Legoland, people need to visit San Diego for the great beer!