Firestone Walker News Tidbits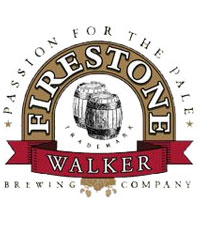 Firestone Walker Brewing Co. Shares Exclusive News Tid-bits with TheFullPint.com.
Recent Expansion of the The Firestone Walker Brand
Firestone Walker has recently expanded to Oregon, Arizona and Washington State. When asked what's next, I was told, nothing immediately, but the concensus was nowhere to far west.  The Firestone Walker products are unpasteurized, and the farther it travels, the less FSW has control of the quality of what's put on shelves.  There mindset is to keep it local and keep it fresh.
Nectar Ales News
The red-headed stepchild of Firestone, Nectar Ales is FINALLY getting some much needed love.  Right now, there is a 22 oz. bottle big beer project in the works, and the first beer will be a Barrel Aged Russian Imperial Stout. This will be done for two reasons. The first is to get the Nectar brand name out there, and secondly, to reward all the loyal Nectar/Humboldt fans from over the years. An interesting fact we found out, was before FSW acquired Humboldt, Humboldt had a distribution deal with areas of Virginia and Philadelphia. That means, in theory, this barrel aged Imperial Stout could be purchased in these two areas on the East Coast.  Also, nectarales.com will be receiving the well overdue facelift in coming in the near future.
Firestone Walker 13
In the same awesome spirit as Firestone Walker 10, 11, and 12, Firestone is in the planning stages of brewing another monsterous beer in the same vein.  Of suprising note, there is talks of POSSIBLY not calling it 13. This is not set in stone, but being kicked around by the powers-that-be.  Other than that, it will be the same format of blended, Godly strong ales.  For those who are hoping they will be able to snag a bottle, it is set to go on sale November 13, 2009 and should be bumped up from 500 cases to 700 cases this year.  All I can say is, stay tuned to thefullpint.com for more details on this, as well as label art, and insight into the blending process.